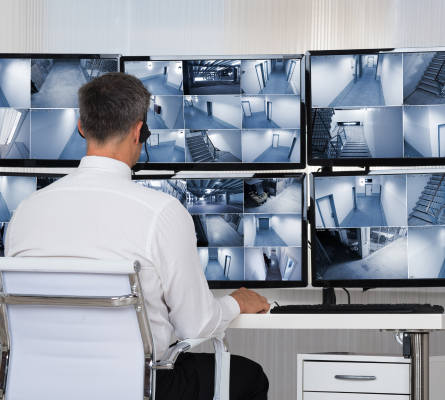 Sierra Group has been providing streamlined electronic protection services to various facilities, institutions, and properties throughout Los Angeles, San Diego, and Orange Counties, as well as other parts of Southern California, for more than two decades. Numerous businesses have put their trust in our company when it comes to their security and safety. We're devoted to introducing our clients to some of the best alarm and monitoring, video surveillance, and access control systems on the market.
Why we're one of the leading electronic security companies in the area
Partnered with trusted and successful companies
Offering cost-effective solutions
Providing high-quality workmanship
Maintaining detailed supervision and project management
Leveraging years of experience
Providing customized services to fit your business or property
The applications of our advanced electronic protection services
Whatever your facility, institution, or property requires to be safe and secured, you can rely on us to deliver. We can provide you with fully integrated video surveillance, access control, intrusion and intercom systems, vape detection, license plate recognition, facial recognition, radar, thermal, and other video analytics. You can also get cloud-managed systems, SaaS (Software as a Service), Virtual Machine (VM) and hardware servers, storage, switches, as well as perimeter detection, security lighting, smart conference rooms, and video walls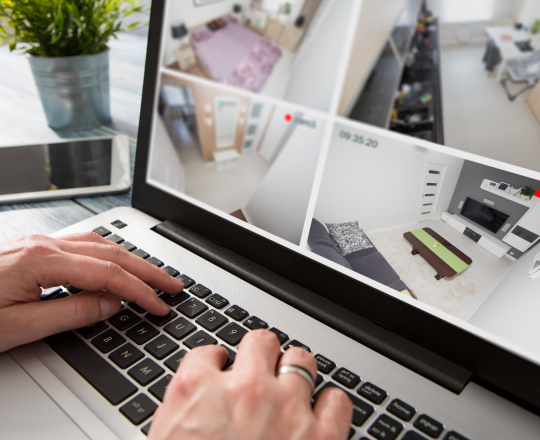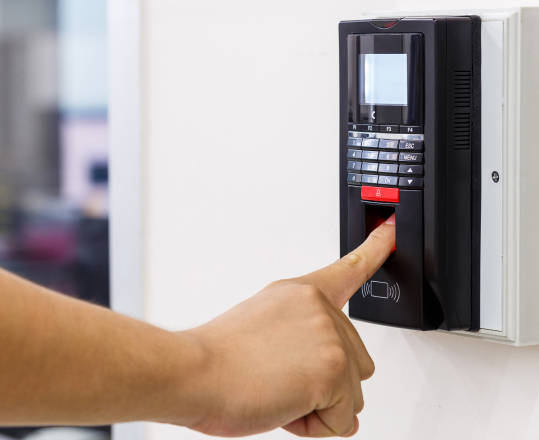 What markets we serve
Whether you're located in Orange County, San Diego County, Los Angeles County, or elsewhere in Southern California, our electronic security services are at your disposal. We offer retail, industrial, and commercial alarm monitoring solutions for all types of businesses, including manufacturing plants, federal, state, and educational institutions, amusement parks, property and facilities management groups, hospitality, distribution or shipping establishments, high-profile and discrete properties, and more.
Keep your property in South California safe


We devise the best solution

Our team sets everything up
Frequently Asked Questions
You can gain control of your business' or facility's access anytime and anywhere with the help of Brivo's advanced cloud-based access control system. As for alarm systems and monitoring, intrusion alarm systems are meant to protect your assets and your employees. Video surveillance is all about working in a safe environment and it's part of a smart security strategy.
Whether you're in San Diego, Los Angeles, or Orange County, feel free to give us a call and learn more about our services.
Beyond feeling safer, it will bring you:
Asset protection
Security notifications
Theft control
Safe work environment
Analytics and automation
Typically, banks, jewelry stores, retail shops, electronic shops, restaurants, and similar businesses get these systems.
From what company to choose to what type of system, you should do a bit of research and figure out what exactly you need. You can also contact us, tell us about your needs, and we'll suggest the best solutions for you.
Sierra Group has been a trusted provider of various electronic protection systems across Southern California, including San Diego County, Orange County, and Los Angeles County. Whether you have a small business, store chain, or large facility, you can entrust your security to us and let us do all the work.
With decades of experience and trusted partners, we can offer you fast-tracked access control, advanced alarm systems and monitoring, state-of-the-art video surveillance, and so much more. Feel free to reach out to us via our website or give us a call and find out for yourself why we tick all the boxes when it comes to electronic protection and security.