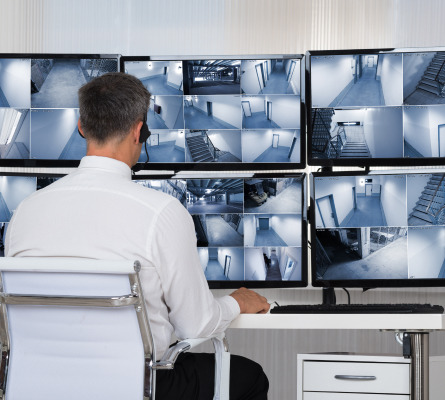 Sierra Group is your trusted partner for expert design, integration, and maintenance of top-of-the-line alarm systems in Los Angeles, San Diego, and Orange Counties. With a track record of excellence spanning nearly 30 years, we are easily one of the leading providers of electronic security solutions in the industry.
Our team of experts is equipped with state-of-the-art technologies and we're always up-to-date with the latest industry developments that ensure the highest standard of service. Rely on us to create an array of fully customizable solutions fit to your exact needs and preferences, for lasting protection of your assets and employees.
Expert alarm system services you can thoroughly rely upon
Custom system design & programming
Advanced intrusion detection technology
Comprehensive service & maintenance plans
Perimeter & Interior coverage options
Your safety is our absolute priority, no matter what
Whether you're a global enterprise or a dynamic medium-sized business in Los Angeles, San Diego, or Orange County, your security needs are completely unique and constantly changing. This is why we offer a wide array of customizable solutions, tailored to your preferences. Our specialists will take the time to understand your requirements and deliver a product that will match them to the letter. Whether it is a basic alarm system or a complex network of security devices, we have the experience, tools, and expertise to design and implement innovative solutions to their fullest potential.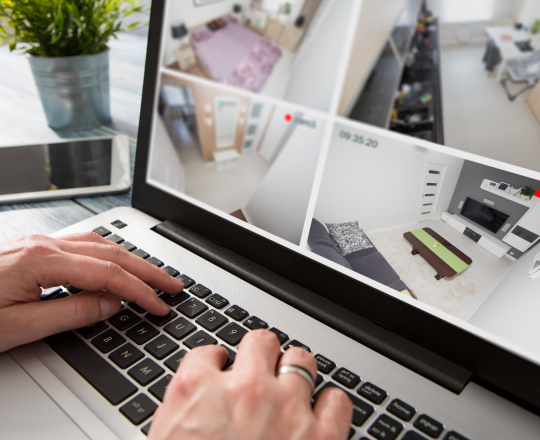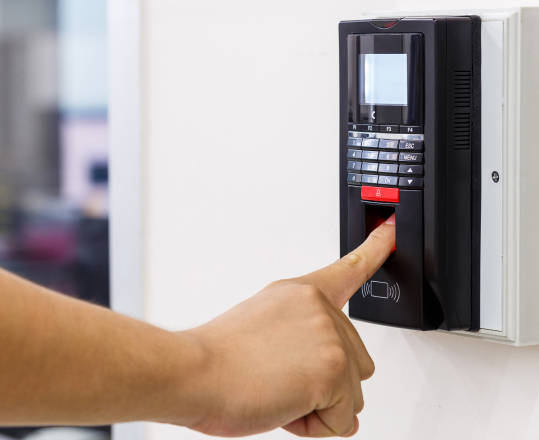 Adaptive alarm systems for top safety potential
At Sierra Group, we don't compromise when it comes to the quality of our work, and certainly not with the quality of products we use in our builds. We proudly partner with some of the most renowned manufacturers of alarm systems, access control, and monitoring components in the industry. We are certified distributors of DMP, Axis, Eagle Eye, Hanwha, and Genetec products for Los Angeles, San Diego, Orange County, and across South California, extensively trained in their integration, service, and maintenance. With our unwavering commitment to excellence and customer satisfaction, you can rest assured you'll be getting the best performance and reliability from your system.
Our detail-oriented process ensures top results

We'll begin with a detailed consultation to understand your specific security needs.

Our experts will design customized alarm systems tailored to your requirements.

We'll implement the system to ensure maximum protection for your business.
Frequently Asked Questions
In general, a team of professional integrators can complete the installation within a day or two, provided that both aforementioned parameters are within standard limits (e.g. medium-sized property and medium system complexity).
The permit is issued by the local law enforcement agency and is needed to avoid fines for false alarms. Do note that different cities and counties may have different requirements regarding alarm permits, so it is best to check with your local law enforcement agency for specific information.
Even the most basic alarm systems can be quite expensive and complex. As such, they require a certain level of expertise and knowledge to properly integrate and program, and fiddling with them can result in damage and sub-optimal operation.
Additionally, a professionally installed system will be much more reliable and less prone to malfunctions. Therefore, it is best to hire expert technicians to do the job and rest easy, knowing your security will work as it should, at all times.
With a track record of excellence spanning almost three full decades, you can rely on us to fulfill your security needs with the utmost professionalism and surgical precision. Contact us today and experience a higher level of electronic security!