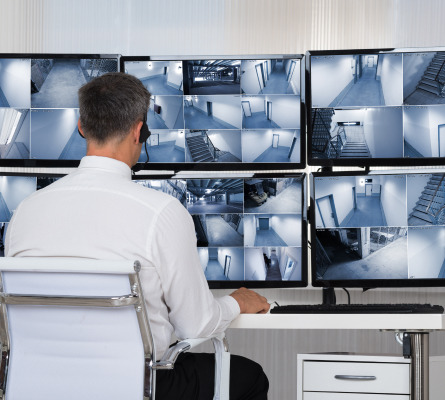 For nearly three full decades, Sierra Group has maintained its position as the leader in the electronic security industry throughout San Diego, Los Angeles, and Orange Counties, as well as the rest of South California. With our extensive experience and expertise in designing and integrating state-of-the-art video surveillance systems, we're bringing the highest level of protection to your business.
Our partnership with some of the most respected manufacturers of security equipment in the US ensures that you have security infrastructure that you can rely upon at all times. By choosing us, you can trust that the safety of your employees, assets, and property is in good hands.
Enjoy the benefits of expertly integrated video surveillance
Tailor-made infrastructure design
24/7 remote access to live feed
Automated alerts & sharing of critical events
Long-term storage of archived events
Ongoing service & maintenance plans
Custom-designed video surveillance system for optimal security
As a company with a long-lasting track record of excellence, we operate with a singular goal: to provide top-tier security for your business. We achieve this through our unwavering commitment to quality service, which entails utmost professionalism, attention to detail, and prompt response to the security needs of our clients in Los Angeles, Orange, and San Diego Counties. Our team of experts will work closely with you to understand your unique requirements and design customized solutions that will meet your needs, as well as provide ongoing support to ensure every aspect of your surveillance system works optimally at all times.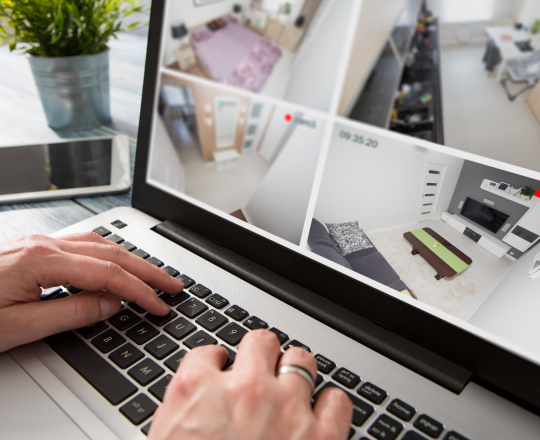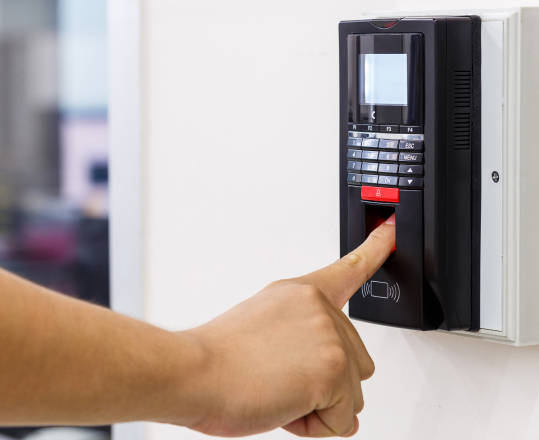 A professional team for your absolute safety
We have a team of leading experts in their field, with years of experience in designing, programming, and implementing advanced cloud-hosted video surveillance systems for commercial entities in Los Angeles, San Diego, and Orange Counties, as well as other parts of South California, of all sizes. We invest heavily in their training and development, enabling them to stay up to date with the latest security technologies and best industry practices. With their commitment to delivering service of exceptional quality and willingness to always go the extra mile, you can rest assured that the security needs of your business will be met with surgical precision.
A streamlined process for your peace of mind

Our experts pay close attention to every detail when assessing your security requirements.

Based on initial analysis, we'll design a cloud-hosted video surveillance system fit for your exact needs.

A team of specialists will integrate a new system and test it to ensure it works at the optimal level.
Frequently Asked Questions
Analog systems use traditional cameras and recorders to capture and store footage. They are simple and easy to install and use, but the quality of the video is often low.
IP systems rely on digital cameras and recorders that are connected to the network. They boast high-quality video and can be accessed remotely via the Internet.
Hybrid systems combine analog and digital technologies, usually as a way of transitioning (upgrading) from the former to the latter.
Cloud-based systems are the pinnacle of modern surveillance and are becoming more popular by the day. They use digital cameras and cloud technologies to capture and safely store digital footage, allowing for remote access and data management from any place that has internet access.
Lately, businesses in San Diego, Orange, and Los Angeles Counties, and elsewhere in South California, have been using this software in conjunction with digital video cameras and cloud-hosted services, as well as other forms of surveillance equipment to enhance the security of their premises, assets, and employees due to said system's high adaptability, upgradeability, ease of use, and advanced data management capabilities.
These approaches boast many benefits over their traditional counterparts, the most notable being:
Eliminating the need to invest and maintain on-site data storage equipment.
Allowing for remote access and management of footage from anywhere with an internet connection (you don't have to be in Los Angeles, San Diego, or Orange County, or even anywhere in South California, to access your security solutions).
Access to advanced features such as video analytics, real-time alerts, and machine learning algorithms, which can help identify potential security threats and prevent potential incidents before they occur.
Ultimately, the length of time will vary depending on a variety of factors, including:
The type of storage used and its capacity.
The settings of the security system as a whole.
Specific needs and requirements of a business.
Any applicable regulations and guidelines that must be followed.
To ensure you get the utmost reliability from your system, as well as value for your investment, we partner with some of the top manufacturers of electronic security and surveillance components in the industry, including:
Whether you're a medium business from Santa Clarita looking to upgrade its safety, or a massive enterprise based out of Kearny Mesa aiming at comprehensive protection of its assets and employees, you can rely on us to provide you with an array of customizable solutions fit for your business's exact needs.