Careers At Sierra Group
Outstanding Benefits Package for Your Health & Future
Sierra Group cares about your health, wellbeing, and pocketbook. Our Team enjoys the security of world-class Medical, Dental and Vision care packages that cover you and your family from routine office visits to major surgery. Sierra Group cares about your future in retirement. We offer our Team the options of both 401K and Roth-IRA retirement savings plans with generous Company matching funds and vesting schedules that are well above the industry standard. Apply now, and learn more about these programs as well as our Vacation packages. Of course, major holidays are paid along with opportunities to earn comp time for merit or a job well done.
Since 1996, Sierra Group has been a trusted partner of top Fortune 10 to 1000 companies and financial institutions. We operate three synergistic Divisions to serve our clients. Commercial Construction, Facilities Maintenance, and Electronic Security. Each Division operates under its own Management and Field Teams.
We are a fun, tight knit team of professionals that love what we do. We value each and every one of our members' input and trust that you will bring your expertise, new ideas, and values when you join us. We encourage all of our employees to play an integral part in shaping the continued growth of the company's business and culture.
Quality people means quality products and services.
Simply put, our employees are our product and their character translates to quality customer service. No matter what we offer, it means absolutely nothing if our clients are unable to enjoy interacting with our team. Integration is more about personality, ethics, and integrity. Ability comes second. You can train people to do the job, but you can't train work ethic and character.
Be the Best at What You Do
Whether it's Construction, Electronic Security, Facility Maintenance or Special Projects, a career with Sierra Group will be a rewarding experience for those who seek a challenge and personal growth.
We practice and believe in these six fundamental keys to success:
Employees are our most valuable asset
We believe our employees are a reflection of our company. Continuing to nurture an ethical, friendly, fair and creative work environment that encourages diversity, new ideas, and rewards hard work is integral to retaining top talent.
Provide exemplary customer service and support
Good customer service and support is expected so we go beyond that. Providing good customer service and support is fundamental to maintaining strong customer relationships.
Deliver commitments as promised
The ability to honor commitments is an indicator of one's character. Fulfilling promises develops a reputation of reliability and establishes trust.
Comply with standards of decency and honesty
We will always act in good faith and never take advantage of our position or our customers' trust. Acting in good faith is in everyone's best interest and is the foundation of all our principles.
Operate our business ethically and responsibly
Operating ethically and responsibly will be rewarded with trust and loyalty from both employees and customers. It is the right thing to do and promotes a positive work environment.
Maintain our excellent reputation
Our future success is based on the degree of our current performance. Good references will open doors to new and continued relationships.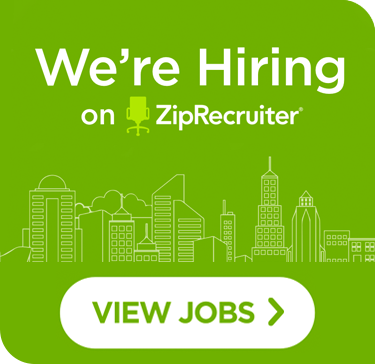 Contact Sierra Group:
Career Opportunities
Sierra Group is hiring for the following positions:
Construction Division

Project Manager
Superintendent
Facilities Division

Facility Repairs Pro
Multi Trades
Electronic Security Division