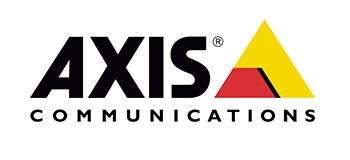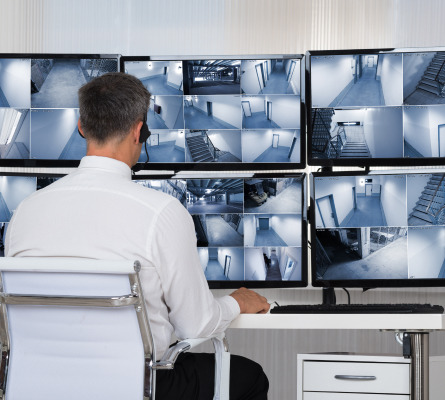 For close to 3 decades, Sierra Group has been Southern California's leading dealer of Axis IP security camera systems. Our trained and certified professionals provide swift, efficient, and reliable service to ensure your business's safety and peace of mind.
Whether you're a major industry entity, requiring a comprehensive enterprise-level solution, or a medium-to-small-sized business that needs a functional and reliable system, our experts are ready to design, engineer, and install a system that will fit your business's exacting standards and needs.
We're the only Axis IP Camera specialists you'll ever need
Certified dealer & Integrator
Custom surveillance system design
Cloud-hosted surveillance & access control options
Complete custom system programming
Tailor-made security management plan
Step up the safety swiftly and reliably
When you're working to improve the security of your business, employees, and equipment in Orange County, Los Angeles County, San Diego County, and elsewhere in Southern California, there is no room for mistakes. You want a product that boasts the utmost reliability and optimal performance while remaining flexible and future-ready. For that, Axis IP cameras, as well as audio, software, and other surveillance options, are exactly what you need. With us as a certified dealer, you can have it all promptly and without hassle.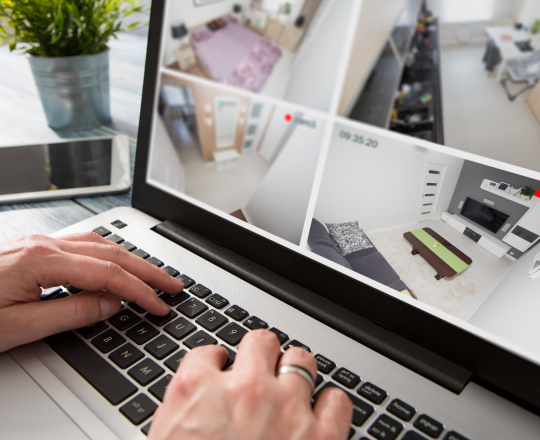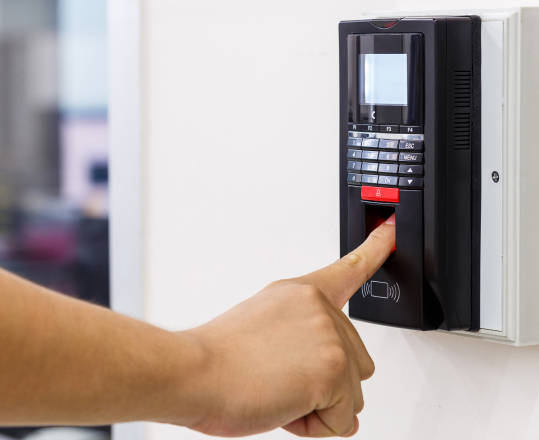 Our adaptive solutions will improve your business in Southern California
We understand that the needs of every business differ, as well as evolve over time. Our experts stand ready to devise a tailor-made solution that will bring your safety to the next level. We excel at designing, installing, integrating, and programming electronic security cameras to our clients' exact specifications. With our expertise and experience, and Axis' cutting-edge solutions, you can trust that the safety of your business is in the right hands.
Enjoy the advantages of Axis security cameras

No Second-Guessing
You can count on excellent, low-noise image & video quality in all lighting conditions.

Lower Total Cost
Axis IP Cameras boast coverage of up to 360° and the ability to show zoomed-in and full view.

Unmissable Details
Image resolutions of up to 4k for network cameras & SMPTE support for HDTV cameras.
Frequently Asked Questions
Today, they are at the forefront of the industry with their products being spec'd more than any other on the market.
Excellent image quality in all weather and lighting conditions;
Motion-sensing & infrared imaging;
Wide field of view (FOV), varifocal imagers, or 360°;
Ease of integration;
Upgrade potential;
Ability to store data on the cloud
Only IP security cameras that fit said criteria are a valid solution for a modern business in Orange, San Diego, and Los Angeles Counties. Therefore, make sure to check with your dealer if the equipment they supply fulfills all these conditions.
The best way to discern which system you'll benefit the most from is to turn to certified security camera professionals in South California and have them do a thorough inspection of the premises. Only then will you know with certainty which type of outdoor system will fit your exact needs.
An amazing quality-to-price ratio;
High reliability;
Extreme versatility & durability;
Vast selection of models and types;
Modern & Intelligent design.
Therefore, if you're looking to improve your business' security, Axis should definitely be your go-to choice.
We have a proven track record of delivering quality results our clients can thoroughly enjoy and rely upon, including expertly designed Genetec-based surveillance systems. Contact us today and rest assured that your security needs will be met with utmost care and precision.