Why choose us
Let us shield your assets from encroachment
As a foremost provider of electronic security services in the wider San Diego area, Sierra Group is your go-to guardian when you need to shelter your business from all forms of infringement and incursions. With an impeccable pedigree in the electronic protection community, our company is a firm believer in staying ahead by keeping our clients safe and satisfied at all times.
With a comprehensive approach that incorporates various safekeeping components into one streamlined system, we give our partners in the commercial, industrial, and retail sectors an opportunity to enjoy the benefits of advanced video monitoring and analytics, including intrusion detection systems (IDS), access control, and facial and license plate identification.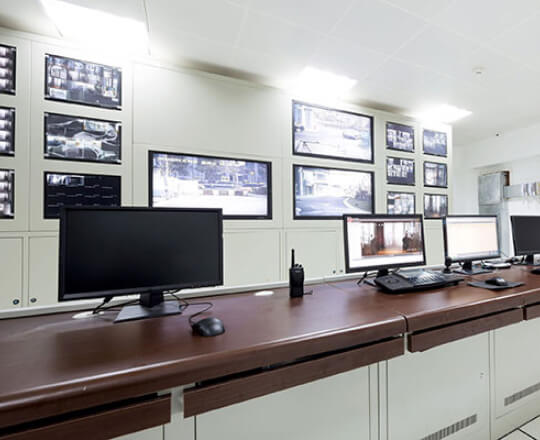 Enjoy the tranquility our expertise brings to the table
With almost 3 decades as the leader in the San Diego electronic security field, our proficient technicians are chosen for their vast experience, high motivation to better themselves, and distinguished expertise. We always keep a close eye on the latest technological innovation and advances in electronic protection services. With a trustworthy team of experts, we are able to customize our offer to meet your needs and budgeting plans.
Let us buffer you from external threats with our 24-hour commercial alarm, video surveillance, and SaaS and VSaas cloud solutions and enable you to maintain complete safety and access control. Our ASIS-certified technicians in San Diego will thwart potential perils before they materialize and endanger the smooth running of your operation.
Why opt for our electronic security services in San Diego
Superior tradecrafts awareness
Personalized approach tailored to your needs
Amiable partnership with a select pool of companies
Almost 30 years of experience
Carefully selected personnel
Wide-ranging offer to suit all budget plans
You can't put a price on safety and peace of mind

Alarm systems & monitoring



Specialized entry & safety phone systems
The highest standards. The happiest clientele.
Unbelievable support and effort, we truly appreciate your personal commitment to overcome each obstacle for us.
Excellent and thank you for all your hard work. It was a difficult project from the start to the end.
Everything went great and your technicians are fast and professional.
Thanks so much for everything you do for us.

Warner Bros

Wescom Credit Union

Bank of the West

Easter Seals
View All Testimonials
Frequently Asked Questions
On the other hand, electronic security services concentrate on intangible assets including data flows and storages, network systems, and digital assets such as equities, crypto, or NFT portfolios.
Specially trained technicians monitor data flows within the system and keep a close eye on emerging patterns to analyze potentially risky behavior and counteract emerging threats to your property.
Electronic security systems pair skilled specialists with motion sensors, alarms, access control systems, and face recognition programs to keep your business operation running smoothly and your property safe at all times.
In today's climate, when everything is slowly moving into a virtual online realm, having electronic security is quickly becoming the only way to ensure the complete safety of your tangible and intangible assets.
With extensive know-how and a team of seasoned professionals at our disposal, we are well-equipped to furnish all types of electronic protection services for your business in Riverside County and take care of your valuable assets in San Bernardino County. Get in touch with us today!