Who We Are
We stand guard against all forms of intrusion
With almost 30 years of experience in the industry, Sierra Group has been at the forefront of electronic security services in Carlsbad and the surrounding area. Our dedication and willingness to better ourselves have enabled us to keep abreast of all the latest technological developments and fuse our vast experience with proven methods to deliver a superior level of service.
Our integrated security approach combines video surveillance and sophisticated camera capabilities like face and license plate recognition with intrusion detection systems (IDS) and access control to give our clients peace of mind at all times.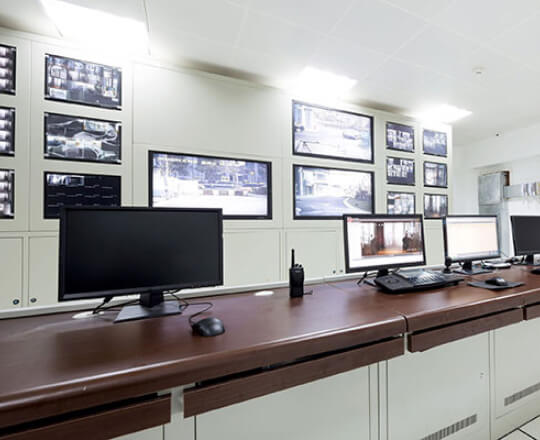 State-of-the-art solutions for all your security needs
Keeping your assets safe has never been harder than in our turbulent times. With threats both real and virtual lurking at every corner, having a dependable security company that provides a comprehensive package of electronic protection services is of paramount importance if you want to give your business the best chance of staying focused on running a smooth business operation in Carlsbad. We strive to detect and stave off treats before they materialize to give you maximum comfort and control.
As a proud member of ASIS International, we employ the best practices of electronic security management to furnish our clients with cloud-hosted SaaS and VSaaS protection services that allow them to process and manage their data remotely without any fears or safety concerns. As a client-centered business, we go to great lengths to customize every facet of our operation that will help our partners optimize their performance and workflow.
What makes our electronic protection services  in Carlsbad stand out
Exceptional tradecraft prowess
First-rate professionals
Ample experience in the field
Tailored and personalized services
Strong partnerships with respected companies
Ability to adjust to your spending plan
Advanced electronic security at your fingertips

Alarm systems & monitoring



Specialized entry & safety phone systems
Our clients truly appreciate our dedication
Unbelievable support and effort, we truly appreciate your personal commitment to overcome each obstacle for us.
Excellent and thank you for all your hard work. It was a difficult project from the start to the end.
Everything went great and your technicians are fast and professional.
Thanks so much for everything you do for us.

Warner Bros

Wescom Credit Union

Bank of the West

Easter Seals
View All Testimonials
Frequently Asked Questions
With high-tech electronic protection, you'll be able to safeguard your employees, facilities, and assets from unwanted intrusions by competitors and malicious actors who may want to target your business and exploit vulnerabilities.
Electronic security services utilize a combination of the latest technological advances and vigilant specialists who interpret patterns and collect available data to counteract emerging threats and enable you to focus on your tasks at hand.
Face and license plate recognition software, intrusion detection systems (IDS), and cloud-stored SaaS and VSaaS electronic security services are ever-present guardians that will keep your assets in Carlsbad away from the prying eyes.
IDS monitors important files and examines network traffic patterns in order to detect, interpret, and assess all developments and protect the integrity of your network. It differs from static firewalls due to its fluidity and ability to adapt to day-to-day events and changing conditions.
If you want to safeguard your San Diego business with our modern solutions or cushion your operation in Riverside County against infringement, our up-to-the-minute electronic security company is the foolproof solution that will help you sleep tight and concentrate on what you do best. Call us now!