Sierra Group is a certified distributor and integrator of Eagle Eye video surveillance hardware and software. We specialize in electronic security system development, transformation, and upgrading using top-of-the-line components, equipment, and methodologies.
Our experts offer a full range of services, including custom system design and development, security infrastructure planning and engineering, as well as adaptation of the existing and new frameworks to fit your company's exacting requirements.
Place your trust in the leading Eagle Eye system experts in South California
Certified dealer & integrator
Tailor-made system design
Cloud-based video hosting
Proactive approach
Swift & effective response
Ensure the perpetual security of your data
In the age of information, protecting corporate data is at the top of every modern Los Angeles, San Diego, or Orange County company's priority list. Eagle Eye Networks' video surveillance solutions allow you to shift your priorities elsewhere. Cloud-based hosting systems ensure that your footage is securely stored and protected against cyber threats and theft. Additionally, these systems are designed with redundancy in mind, so you can rest easy, knowing that all the data will remain accessible even in the unlikely event of hardware or network failure.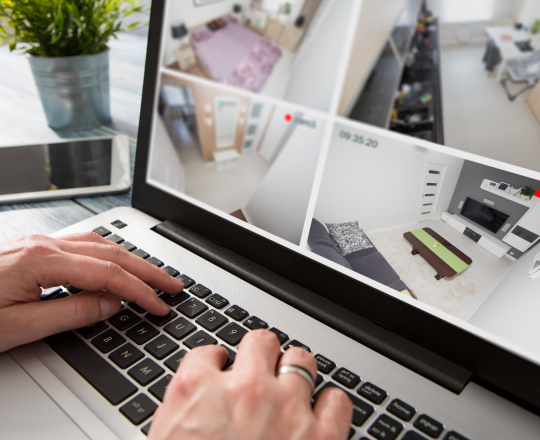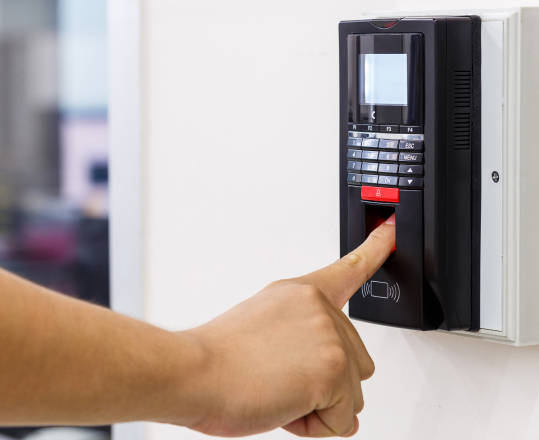 Enjoy the framework that fits the exact needs of your Southern California business
As a client-centered company that aims to deliver high-quality, high-reliability services, we understand that each company has specific and changing security requirements. Our certified experts will help you set up your video surveillance system to fit the exact needs of your business while integrating it seamlessly into the existing infrastructure. With an array of state-of-the-art tools, ample knowledge of contemporary electronic security, and rigorous training in the latest methods and industry standards, you can be sure we'll get the job done right the first time.
Enjoy the convenience and reliability of Eagle Eye

Accessible
Cloud hosting allows you to access, monitor, and manage your video feed from any place with an internet connection.

Cyber-Secure
Eagle Eye's advanced encryption methods protect your valuable data from loss and theft in the event of a cyber attack.

Advanced Features
Facial recognition, motion detection, and video analytics allow you to improve the situational awareness and security of your business.
Frequently Asked Questions
Because their software is user-friendly and highly scalable, it is the prime choice for Los Angeles County businesses of all sizes.
The most notable ones are:
Motion detection;
Object tracking;
License Plate Recognition (LPR).
Unless you have specialized installer training and access to professional-grade equipment, you should never attempt the DIY route when setting up a surveillance camera system.
The app is available for both iOS and Android devices and allows users to connect to their camera from anywhere where there's internet access.