Access Control
Integrated Security in the Cloud
Manage Your Access Control Anytime, Anywhere
Gain total control of your facility's access control system anytime, anywhere and experience what true mobility can do for your security system. Automate the management of your building access control systems with Brivo's scalable cloud-based physical security platform. Sierra Group has partnered with Brivo OnAir since 2012 to bring cloud based access control to our satisfied customers.
Benefits of Cloud Hosted Systems
Your Brivo Access Control systems can be managed easily from your Smartphone, Tablet or Desktop via IOS or Android app or any web browser. Now, even better, Brivo's Mobile Pass or Bluetooth Readers can be used in place of a physical access card or key fob, enabling you to use your mobile device to open a door or manage your system. No need for a technician or programmer to be dispatched. With our Brivo suite of offerings, YOU choose how, when and where.
Lower costs

Improved situational awareness

Increased flexibility, reliability and resiliency

Faster system deployment

System updates in real-time

Cybersecure

Enhanced policy compliance

Future-proof functionality

Minimal IT support required

Remotely secure your site anytime, anywhere
Ready to secure your facility?
Call us at 888-880-4949
Electronic Security Services: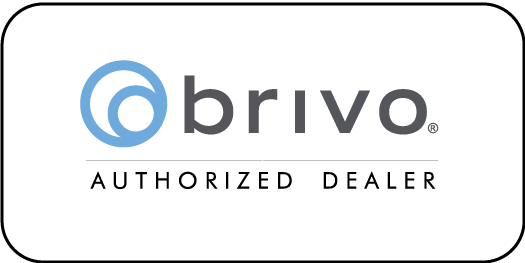 Brivo OnAir Key Features:
Access Control – Automate your building access control and reporting in a secure, and convenient way.

Mobile Management – Manage security from any location and enable users to open doors with phones.

Mobile or Bluetooth Credential – Take your system cardless.

Visitor Management – Create a welcoming and safe environment for visitors Video Surveillance Integration- Get real-time clips of access events at your facility and easy access to visual records.

Identity Management – Seamlessly update user identity information across IT systems and applications.

Elevator Control – Control who or which tenant who has access to floors, and manage cab traffic in tower buildings.
Brivo OnAir® Protects Your Enterprise
Eliminate local servers and software by shifting operational workload to our proven cloud wireless solution

Reduce business risk with our high-availability services delivered from secure, redundant data centers

Add and delete services on demand from your own system control interface for added flexibility

Replace fixed capital expenses and maintenance costs with on premise software and a predictable Software as a Service (SaaS) model

Automatically receive product updates to ensure your site is always secure from the latest threats
Cloud-based infrastructure manages physical security from one to hundreds of facilities

Remotely control and manage your site on desktop, tablet or phone

Stay informed of critical events through programmable notifications delivered in real time via email and text

Monitor live video streams from entry security cameras; review video clips linked to important events

Ensure compliance through customized security reports delivered automatically via email on your predetermined schedule Reduce the Complexity of Facility Security
Eliminate local servers and software by shifting operational workload to our proven cloud wireless solution

Reduce business risk with our high-availability services delivered from secure, redundant data centers

Add and delete services on demand from your own system control interface for added flexibility

Replace fixed capital expenses and maintenance costs with on premise software and a predictable Software as a Service (SaaS) model

Automatically receive product updates to ensure your site is always secure from the latest threats
Cloud-based infrastructure manages physical security from one to hundreds of facilities

Remotely control and manage your site on desktop, tablet or phone

Stay informed of critical events through programmable notifications delivered in real time via email and text

Monitor live video streams from entry security cameras; review video clips linked to important events

Ensure compliance through customized security reports delivered automatically via email on your predetermined schedule Reduce the Complexity of Facility Security