Options in Electronic Security Systems
Choosing the right security system can often seem rather difficult. There are so many choices in security systems these days, and the options can seem overwhelming.
Security is never something you want to take lightly, either. If you want to choose the perfect electronic security system for your commercial setting, knowledge is power.
Your goal should be to carefully assess and review all of the commercial security system choices that are available to you. Businesses all have their own specific security needs and goals, after all.
Electronic Access Control Systems
Electronic access control systems are becoming increasingly popular these days. People rely on these systems for an abundance of reasons.
Electronic keys, first and foremost, are nearly impossible to copy. If you want to minimize the risks of key duplication, an electronic access control system may be a good fit for you.
Electronic access control systems don't call for time-consuming lock changing. If you misplace your key card, you can simply request a brand new replacement.
People who use these commercial security systems only have to keep track of single keys, too. That can be a great help to those who are sometimes on the absent-minded side.
Digital Video Surveillance Systems
Digital video surveillance systems, in short, are advanced systems that have the ability to acquire videos and images via digital means.
They tend to be much more user-friendly than their analog counterparts. The installation process is also significantly more straightforward. Digital video surveillance systems offer the advantage of better sound and video.
These systems usually have extra features that make them more appealing than analog systems, too. People can connect them to apps to reap the benefits of remote access.
The Commercial Security System Selection Process
If you're serious about selecting the right security system for your business, you have to review numerous essential components. Monitoring is one of these components.
Broadband, cellular and landline monitoring processes are all available options. Broadband connections can be helpful to those who want to keep costs down. Cellular connections tend to be significantly more dependable than broadband connections.
They're also typically faster than landline telephone connections. Landline phone connections can come in handy for people who are looking for wireless systems.
These connections simply call for landline monitoring. It's important to opt for a security system that can successfully communicate with its designated monitoring center regardless of the time of day.
This is critical in the event of urgent and pressing matters. Some business owners may prefer broadband connections. Others may prefer cellular or landline connections. It always depends.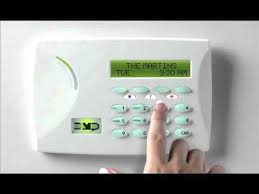 Other Vital Components
It's equally important to focus on automation during the security system selection process. There are many security systems that come with exciting and interesting features that can boost convenience in a big way.
Some systems can manage your light switching needs. Others can take control of your thermostat settings. There are even many security systems that can take charge of compact appliances.
Your objective should be to select a security system that offers you maximum ease and peace of mind, plain and simple.
Contact Sierra Group Today
If you want to learn all about commercial video surveillance systems and how they work, Sierra Group can provide you with the information you need.
We're a trusted Glendale, California-based company that specializes in electronic security. We provide our customers with many options in electronic security services.
We know the world of commercial alarm monitoring inside and out. We understand sophisticated access control security systems in significant detail as well.
Reach out to Sierra Group as soon as possible to get on the path to optimal security.

---