Nothing in the world matters more than safety and security. If you want to keep your commercial work setting safe and sound, you should always be aware of any and all innovative advancements in the security realm.
Brivo Online Access Control is one good example. It doesn't matter if you work in a bank, insurance agency or marketing firm. This Internet access control system can provide you with extra safety. It can even offer you more control than standard access control systems that are available on the market.
Brivo Online Access Control
First and foremost, is easily accessible to users from any location, no exceptions. This system makes it simple and fast for you to create schedules, open entrances and print out visitor badges.
It makes it simple to monitor people who may be inside of the building as well.
Brivo streamlines all these tasks. If you wish to allow a certain visitor into your office remotely, Brivo's user-friendly Internet administrative platform can accommodate you.
Peace of Mind and Relaxation.
This system can help defend your staff members without the hassles of lockdowns. It also offers them freedom and convenience. That's because it enables them to get inside the workplace regardless of whether or not you're on hand at the time.
Extra security measures can do a lot for your workplace overall. They can stop trespassers from coming inside and lingering on the premises.
They can also minimize the risks of theft. If you want to keep expensive equipment, computers and furniture safe, Brivo can be a significant help.
This sophisticated system can even protect sensitive customer information. This, in turn, can help keep frustrating, time-consuming and invasive data breach nightmares at bay.
Brivo cuts out the need for an on-site access control system. It, because of that, simplifies, streamlines and improves security management in a substantial way.
Brivo can be beneficial for keeping security management costs low and reasonable. It can be good for general budget management needs as well.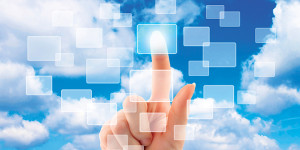 For Businesses of All Sizes.
Brivo is a form of . It can be helpful to  It doesn't matter if you want to protect a small office, a large office or one that's somewhere in the middle.
Brivo can cater to all of your specific security requests and concerns. If you want to stop unauthorized persons from entering your workplace, this system makes the process quick and stress-free.
If you want in-depth audit trail reporting, this system offers it. Audit trail reporting alerts you to the whereabouts of people who are inside of the building. It notifies you of the specific times, too.
This online access control system enables you to monitor as many visitors, doors and locations as you want.
When you have an Internet connection, it enables you to remotely take charge of guest actions. Brivo also offers the ease of wireless control panels. These panels can help you oversee more remote parts of the building. They can be helpful for gates as well.
If you're eager to give your commercial setting a comprehensive security and safety upgrade, Brivo Online Access Control may be the perfect solution for it. Sierra Group is a full-service security, construction and building maintenance firm that can cater to all of your Brivo access control systems needs.
If you want to invest in a state of the art electronic access control system that can keep your commercial setting safe, comfortable and pleasant for all, you can count on us 100 percent. Call our general contracting company any time for more information.

---