When it comes to the construction industry, a certain level of awareness is required in order to choose the right California commercial construction company for a job.
That commercial contractor should have the flexibility to be comfortable handling all of the aspects any general contractor would face, yet many people aren't sure exactly how they can accurately assess the skill of that contractor.
In order to find that perfect commercial construction company, listed below are some specific questions to ask during that quest for a general contractor:
What's Your Level of Experience?
The choice of a California commercial construction company brings with it a sea of potential considerations, yet many people fail to consider the level of experience a particular company brings to the table.
They may be enticed by a lower price, which many up-and-coming firms of this nature attempt in an effort to undercut their more experienced competitors.
Going with a veteran company ensures that they already have an established plan in place when it comes to handling your type of job.
That helps avoid the headaches of dealing with companies with unreliable suppliers or inexperienced personnel. A longstanding company will be more than happy to provide references to past jobs in order to give you a better idea of exactly what they can offer.
Are You Fully Insured?
In this particular case, the insurance can be two-fold and involve both the workers and the property. With regard to workers, any company that doesn't carry worker's compensation for its employees should immediately raise eyebrows.
Besides showing a lack of concern for those employees, they could be opening you up to litigation if a workplace injury happens.
As far as the property involved, a commercial contractor can be vulnerable to theft of items to the job site. In the case of a renovation, the surroundings of a company can also be easily accessible to thieves.
Any good construction company is aware of such possibilities and makes the necessary steps to have such insurance.
Are You Licensed?
In many cases, this might be the first question that people might ask. That's primarily due to the fact that this simple task is so vital and shows that a company takes every aspect of a job seriously.
Any company that either hedges on an answer or doesn't answer affirmatively should be crossed off your list.
That's because using an unlicensed general contractor means that they aren't bound by any ethical standards related to the construction industry.
There have been situations in which jobs have been shut down because of the lack of a license, so it makes perfect sense for you to ask to see that license for your own peace of mind.
How Long Will This Project Take?
While a general contractor won't be able to pinpoint exactly when a project will be finished, they should at least offer a fairly clear timeline as to a completion date.
Those experienced companies will have a clear frame of reference when it comes to assessing what might be involved and should be able to tell you how accurate they are when it comes to on-time completion.
The reason an exact date can't be determined is that things like inclement weather, labor concerns, and other factors can often throw a schedule out of whack. In such circumstances, a construction company should be able to stay on top of such issues and keep such delays to an absolute minimum.
How Visible Will You Be?
Any legitimate commercial construction company will make sure that things are staying on track since every delay means completion gets pushed back.
That means maintaining a clear presence on the job site, which helps ensure that work is progressing as it should and any roadblocks are immediately addressed.
The name of whoever happens to be serving as project manager for the construction site should be made available to you since it allows you to have a direct line of contact.
The reports you receive should be coming on a daily basis so that you suddenly aren't surprised by an unexpected delay that takes place.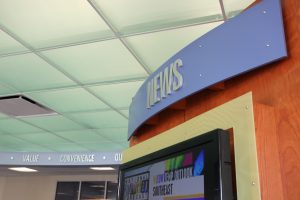 What Type of Guarantee Do You Offer?
Just because a job has been completed doesn't mean that everything is always done to perfection. Flaws can quickly occur in some situations, which is something that should be fixed at no cost to the construction company.
After all, the clear expectation by the customer should get what they're paying for when it comes to the property.
Companies that offer a warranty willingly provide that sort of reassurance, with the amount of time involved often dependent on the nature of the work.
No construction firm of any substance would dare tell a customer that once their job is done, everything is their responsibility, so make sure that you're protected.
What Type of Payment Plan is in Place?
An unscrupulous construction company will have no problem asking for all of the money up front, which is a red flag that means quickly walking away.
Instead, you should determine what type of down payment is expected and then pay the remainder of the bill in subsequent stages to make sure that everything remains on track.
It also makes a great deal of sense to determine whether the bid on a project is a fixed offer or merely an estimate. Also, asking for an itemized list of expenses as part of the bid is completely within your rights.
That ensures that you don't have mysterious charges added on when the final bill is offered.
Your Best Option
Sierra Group is a California commercial construction company that can handle the general contracting needs of your project. So when you need to find a commercial contractor to make your life easier during the stress of a building project, make sure to give us a call.

---