Every enterprise comes with a long list of maintenance responsibilities to assure that the built environment will perform its designed and intended functions. Amid the long list of daily activities, it is easy to lose sight of seasonal maintenance concerns such as re-setting lighting timers.
Lighting is often one of the most forgotten and underappreciated utilities— until, that is, it is not working as it should. Lighting must be working reliably and predictably to ensure continued and even more important, safe operations. Because of this, many facilities use light timers. However, when the time changes due to daylight savings, facilities can experience unforeseen problems.
Small Things Can Cause Big Problems
Each year, during the time change, many facilities experience some issues regarding lighting that can go overlooked, particularly if the principals leave during daylight hours. For example, signage, exterior perimeter, or parking lighting may not come on at dark, and other tasks similarly set to timers such as sprinklers may not be set to the most advantageous time. 

Problems Solved
One way to relieve the maintenance burden is to consider a Maintenance Program. Sierra Group's Maintenance Program cost-effectively removes the burden of maintenance tasks from your enterprise and keeps your facility working like a well-oiled machine. Regular maintenance tasks are handled before they become problematic, unsightly, or a hazard, and your enterprise is free to function at full capacity. In addition to regularly scheduled service, Sierra Group also offers services on an as-needed basis!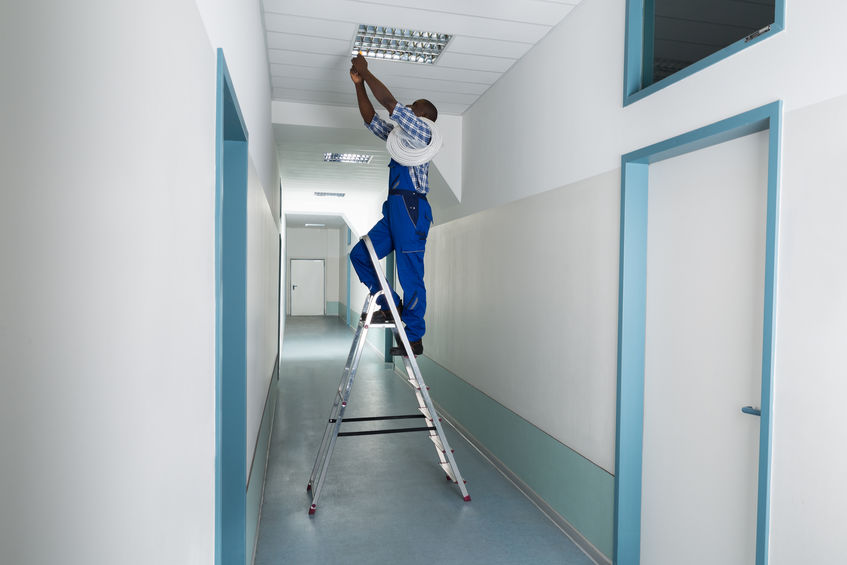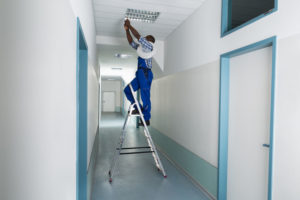 Professional Service
Our Compressive, flexible, and yet remarkably low cost / high ROI route maintenance programs deliver extraordinary value and efficiencies that serve to help you better manage your daily facility maintenance demands.
Our uniformed specialists fulfill maintenance needs such as:
Complete interior and exterior lighting

Minor Electrical & Plumbing

Ceiling Tile Replacement

Cable Management

Touch-Up Painting & Graffiti Removal

Banner Hanging & Periodical Replacement

And more!
Do You Need Assistance?
As a united, multi-disciplined service-focused company, we have a unique 360° perspective that gives us the ability to help you meet your specific facility and maintenance needs with laser precision. We are driven by a commitment to service, dependability, and cost-effective solutions with strict adherence to industry best practices. If you are looking for a service provider that can meet your facility maintenance, commercial construction, and electronic security needs in one place, Sierra Group pairs the latest innovations with best practices to achieve superior service. Our goal is to help you reach yours. 
Learn more about the Sierra Group difference here, or reach out to us at:
David Garrison
FSD Manager
818-266-7462 (cell)
1-(888)-880-4949 ext. 228
dgarrison@callsierra.com
www.callsierra.com
---