The effective management and implementation of commercial construction projects call for in-depth as well as careful planning for vanilla shell construction.
It also necessitates proper choice of know-how, technology, and equipment. Engineers, contractors, and architects must collaborate in the following areas:
Identify and define all tasks.

Estimate required resources.

Prepare schedules for individual assignments.

Distinguish interactions that relate to various activities.

Organize all costs methodically.

Proper Cost Projection of Vanilla Shell Construction 
In forecasting Vanilla Shell Construsction costs it's important to understand the commercial construction cost per square foot, employ competent estimators capable of putting together accurate quotes.
Correct valuation begins with consistent planning which serves as the basis for budget formulation and work schedules.
Creating a commercial construction planning entails making crucial decisions concerning relationships among different project stakeholders including the possible use of subcontractors for large ventures.
To avoid potential issues in Vanilla Shell construction costs, project owners and managers must come up with estimates that establish the project's scope as well as feasibility before budget allocation.
Correct forecast help contractors decide whether to bid on a construction project. Estimators prepare their costing with recommendations from engineers and architects to ascertain a project's financial viability and requirements.
An accurate estimate forms part of the project management strategy called earned value management that monitors performance against a projection of estimates and total time required.
Developing forecasts have turned out as useful practice for smart builders in putting up new structures, refurbishment, and carrying out major repairs.
Exact approximations have become essential for projects with tight budgets and timeframes. Even minor inaccuracies can lead to more serious implications.
Scenario for General Contractors During Vanilla Shell Construction
Construction entrepreneurs like the Sierra Group can become successful by maintaining a continuous flow of projects.
Continuity facilitates more predictability regarding availability and quality of labor. It also implies getting substantial discounts from suppliers who know endless business opportunities.
In the same manner, banks and lenders will not hesitate in extending credit lines to contractors who can guarantee prompt payments.
Quality represents another critical factor to success that contractors must not overlook. Commercial builders like a shopping center construction company must communicate effectively.
In other words, this service provider must keep all parties concerned updated about the project status referring to subcontractors, workers, clients, funding sources, and building inspectors.
Contractors must be open regarding the real situation and inform customers of actual developments such as changes in the original contract or "change orders" that result in additional expenses for the client.
On the other hand, clients must not get disappointed with contractors for adjustments or delays that may cause an adverse effect and probably widening of the project scope.
Unexpected things happen, and these twists also befall the construction industry. For purposes of transparency, the project owner must ask the builder about the number of additional costs.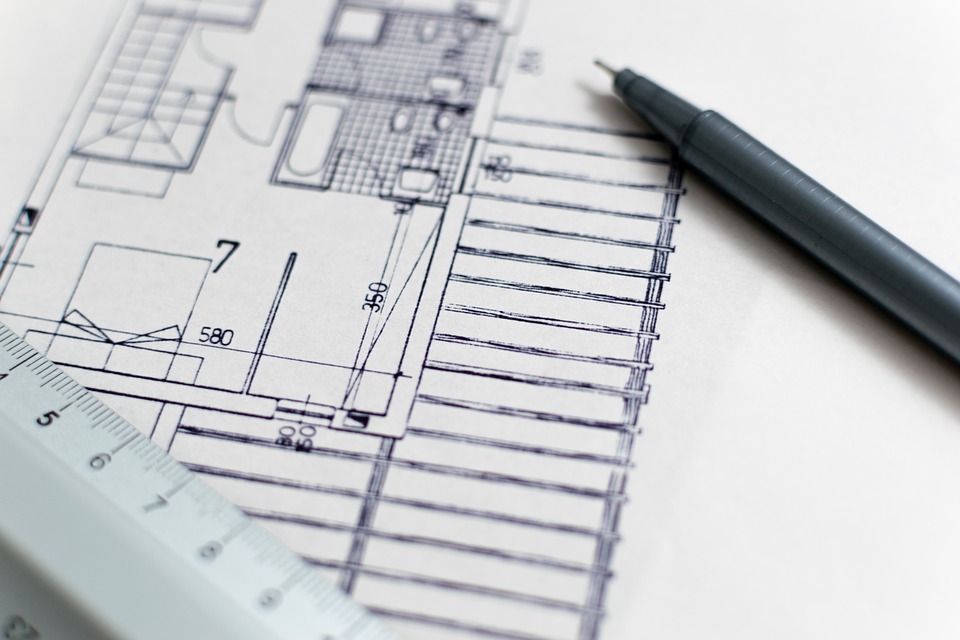 Challenges of Vanilla Shell Construction Planning
Builders must prepare for any issues that may arise in making construction plans.
Smart planning requires starting with specific areas such as facility design. The planner must integrate the measures needed in achieving desired results.
The vital facets of construction strategies consist of the following:
Create the required tasks or activities.

Analyze the consequences of said undertakings.

Choose from the different options for performing these tasks.

Conduct appropriate monitoring of the project.
For example, contractors involved in commercial facility maintenance must cope with the dilemma of selecting an ideal option following the description of plans along with relevant specifications.
Construction planners must emphasize either cost or schedule controls. Cost control in structural design and building needs an exhaustive budget study to find out total expenditures and anticipated returns on investment.
Importance of Work Schedules for Projects
Control of schedules refers to the project management activity requiring making a comparison between progress on project and schedule baseline.
Schedule control aims to determine whether the operation moved ahead of or behind schedule.
Contractors can make modifications or preventive steps and mage these changes to the baseline by the variation disparity.
Builders can also divide projects according to expense categories with related expenses. In this case, the planning becomes cost-oriented.
Project managers can make distinctions between costs sustained directly and indirectly involved for the completion of projects within the expense category.
For instance, contractors treat financing along with overhead as Indirect costs.
For all projects including commercial facility maintenance, managers must make sure to program all workloads identified in the planning stage.
Responsible persons must maintain priorities together with the allocation of available resources.
The right timetable underscores precedence along with efficient utilization of funds and materials over time.
Highly complicated projects call for cost consideration and calendar for appropriate monitoring and record-keeping.
Vanilla Shell Construction Project Planning
Project managers must clarify the project plan to main stakeholders and talk about the major components in detail.
The method serves as a more detailed work program. The manager must establish the path for the task at hand.
Do not misconstrue the procedures as timelines because schedules comprise only one component of the whole plan.
Baselines or starting points and baseline management targets compose the other ingredients of a construction project plan.
Baselines also mean performance measures. In other words, proponents quantify or gauge performance against the overall venture.
The three standard preliminary points consist of extent, timelines, and expense baselines. The baseline management plan covers documentation of dealing with inconsistencies to the baseline.
Managers must evaluate and handle each paradigm carefully. The outcome can result in further planning considering standards will change.
Other vital factors include plans for quality assurance, risk management, communications, and staffing.
In the end, the quality of the project boils down to making sure that the end product conforms to needs and requirements of clients but preventing possible errors.
Project quality became among the responsibilities of management and performed throughout the project's duration.
Formulation of the top-caliber plan calls for instituting benchmarks, metrics, and criteria for acceptance adopted throughout the project.
The method translates into a basis for valuable reviews and inspections that managers will use.
Finally, a formal communications matrix or tool will help project managers in conveying different aspects of the vanilla shell construction plan to all parties involved.

---