Handling money is a risky affair. And the rise of technology and cybercrime only adds to the risk.
With the proliferation of internet and smartphones, it is impossible to ignore the threat of banking information theft.
While it is essential for banking institutions to have top-notch bank security systems, the service should be prompt, efficient and professional.
Whether it's the premises, ATMs, employees, safes, or online platforms the security of the banking assets and services should be your number one priority.
With the right application of security measures, your firm will significantly benefit while it also helps to build trust and confidence in your customers.
Additionally, proper bank security systems are standards set by authorities and regulatory bodies, to ensure safety and security of your customer's investments.
So, how can you protect your customer's details and transactions?
While you may have limited knowledge on this, there is a variety of options to go the extra mile and protect your customers. Here are ways you can ensure your customer's details are safe and sound.
1. Patch your devices
Your electronic devices are a goldmine of information. If a hacker gains unauthorized access to them, you can lose a whole load of vital information goodbye.
However, if you frequently update your programs, you are sure to protect yourself from the theft of information.
Both the operating system and any other applications should be up to date, have a firewall and anti-virus program to compliment.
Many certified software vendors can provide you with the required security patches for your software.
2. Password-management practices
Passwords are still the most common method for system security. Your system is as good as your password.
Good password practices will entail you pick one that is effortlessly remembered but hard to guess characters.
Furthermore, you should not use the same password for all applications as this is a sure way to lose all your precious information at once.
Additionally, be careful when handling a range of passwords. A password management software is recommended to spare you the stress of having to remember every time you need access.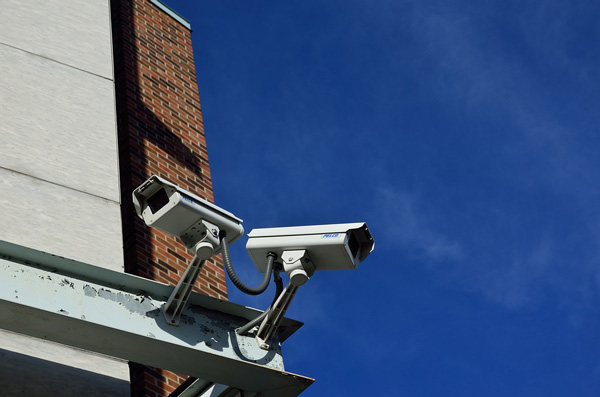 3. Use electronic security systems
With the rise of technology innovations, the security sector has greatly benefited. With electronic security systems, you can monitor, assess and be notified of any security risk your business might be facing.
There are different alternatives to choose from subject to your needs and budget.
From video surveillance, alarms, electronic doors, security portals to specific entry and phone systems, the list of electronic security solutions one can employ is endless.
With the help of professional electronic security companies, you can install proper security systems that are economical and will keep your business safe.
4. Train your employees
You can complement the security thorough staff training. An aspect often overlooked in security is the training of the staff on security matters.
It is them who operate every machinery within the business. So, it's essential they know the risk of poor security practices.
Train and educate them on the different electronic security solutions, good password practices, monitor and communicate any suspicious activities through the secure communication systems.
This will help them spot potential security breaches within the system before more damage can take place.
So there you have it, just a look at the methods of security systems banks or financial institutions can use and how they might be able to gain in terms of protecting and securing your business.
Although you are set to incur expenses, combining the best technology with monitoring and appropriate staff training can help minimize losses and ensure smooth operations in your business.

---