When managing a facility, the most challenging part for most people is taking care of it. Anyone with a property should understand the importance of working with a facility maintenance company.
This collaboration is essential as it ensures that the offices, retail space, warehouse or any other facility are in good working condition.
Most facility maintenance companies have to face an uphill climb and work tirelessly to ensure that the buildings of their clients are in good condition. Despite the enormous role played by these companies in maintaining the conditions of buildings, some property owners don't understand their importance.
The following are five things that may make you require the services of a management firm.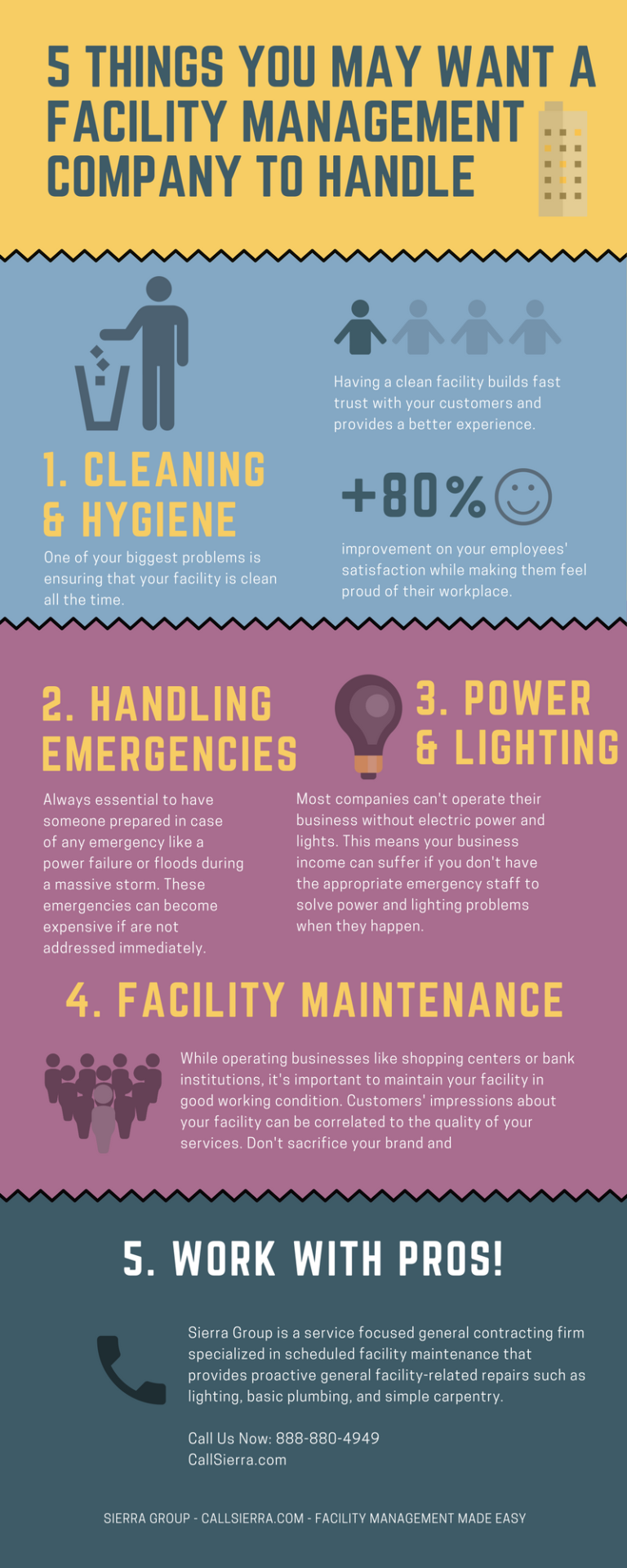 Cleaning and Hygiene
One of the enormous problems that you may face as a property owner is ensuring that your facility is clean all the time. Even after installing all the required accessories like water, carpet, and lifts among others in your building, hygiene is something that you will always need every day of the week.
The workers and customers need to operate in clean environments. This is when you find the importance of facility management company in performing some of these tasks.
A facility management company will perform the general cleaning of your building. When you need specialized cleaning, there is nowhere else to turn to except to such firms.
Cleaning cabins and technical cleaning can only be done best by these companies. These companies also clean different hotel rooms, vehicles, and the utensils among others. For any property owner, the task of integrated waste management is done by such facility companies.

Handling Emergencies
Various emergency situations can cause a lot of trouble to you as a building owner. In case of a power failure or floods during a massive storm, your tenants will turn to you for help.
The matter becomes even worse given that you are not a professional and don't even know how to go about it. At such times, facilities management companies come in handy.
If you want to be at peace even when there is a shortage of such services, rely on the services a commercial maintenance company.
Relying on such companies is associated with various benefits. First, these companies hire professionals as their employees. This means qualified people handle power, flood or any other emergency condition you may be in. Second, you just need to call the company when your tenants reach you for emergency services.
Third, these companies provide their services every time. Therefore, you can anywhere since you know there is someone to take care of your property even when you are away.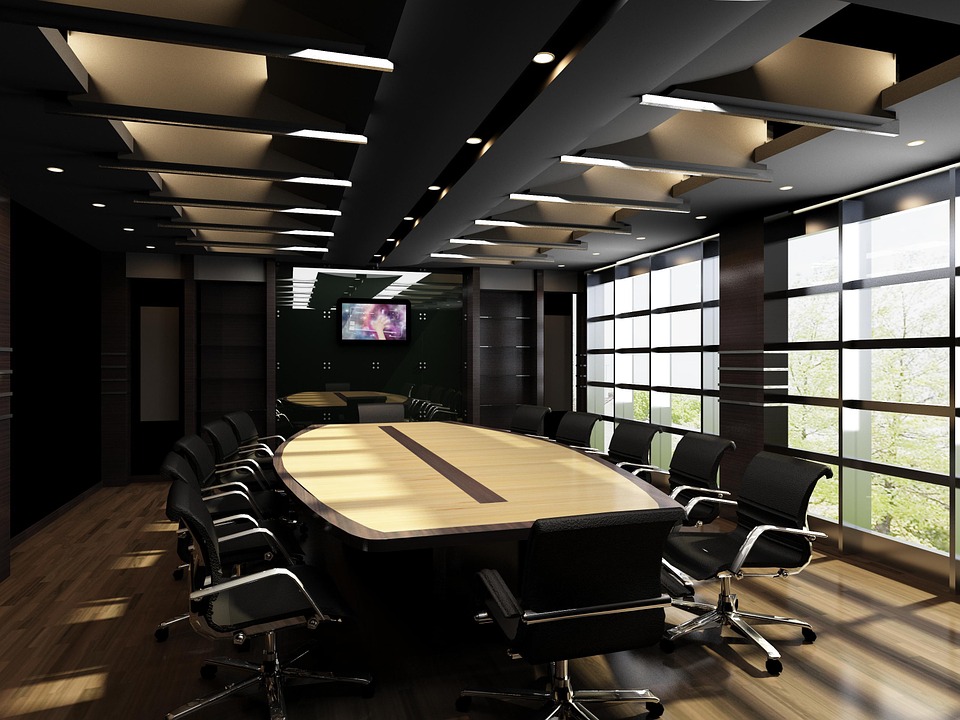 Power and Lighting Services
If you have a commercial building in California, you know how important it is to have a competitive edge. Considering the electrical services in your building is crucial.
You need to be in contact with a company that provides such services at a low cost and do the job in the right way. You need the services of a reliable California commercial general contractor to ensure that your tenants are not inconvenienced by regular power breakout or poor lighting.
The company you rely on should have experts with the right knowledge when it comes to troubleshooting, repairing, or installation of the right lighting for your building.
Other services provided by these companies include installation of recessed lighting, low voltage lighting, and exterior lighting among others.
By relying on these companies, you have nothing to worry about the lighting of your building as experts have handled the job. Such firms are a great benefit to you, the tenants, and their customers at large.
Maintenance Services
After you are through with your commercial construction, the next thing that you should think about is the maintenance of the building. You obviously need someone to conserve your property and ensure the productivity of your assets.
The services of building management companies become very important as you want the durability of your property to be taken care of.
By relying on commercial facility maintenance companies, you are assured of enjoying services touching on energy efficiency.
This plays a vital role in bringing down the overall cost of energy in your building. Such companies also provide routine maintenance services to ensure that everything is good working condition.
Malfunctioning building appliances that are not working should be repaired or replaced depending on the severity of the damage. The companies are always ready to respond to any problem that may arise.
Meeting the Tenants' Needs
If your property has office space, then you need a commercial facility maintenance company to serve your tenants.
Your tenants may face a lot of challenges in case they need to set up furniture in their offices, modify their stations, or even when they need to relocate furniture. When you contract a facility maintenance company, your tenants won't face such challenges.
Most facility maintenance companies have experts who can help in arranging new offices. Besides, the experts by these people assist in bringing new ideas to the tenants and making their overall experience at your building great.
When office set up is done by professionals, both the tenants and their clients are happy with the services. Tenants in need of such services will not have a difficult time looking for the right person for the task.
In case you have various commercial facilities, it is humanly impossible to oversee the maintenance services in the all the buildings by yourself. As a result, the services of facilities management companies become very essential.
When in need of a ground-up construction or any renovation service, relying on a reputable facilities management company is critical.
Taking care of any facility requires the effort of various people. You need to rely on a team that provides multiple services such as repair, maintenance or any improvement among others.
The company should be made of experts and should offer its services 24/7. It is not advisable for you to do any building maintenance alone even when you are an expert. The quality of the services you get by relying on these companies far outweigh the costs that you incur when paying for them.
Sierra Group is a service focused general contracting firm specialized in scheduled facility maintenance that provides proactive general facility-related repairs such as lighting, basic plumbing, and simple carpentry.

---