Recent world events have caused social distancing to take on a new and huge significance. Never before have we been more aware of how easily viruses can spread with physical contact. Not surprisingly, this increased awareness is now driving new public practices and expectations regarding touchless access control solutions. Today, nearly all industries are considering the introduction of contact-free technologies into their environments not just as a means to increase security and convenience, but to additionally reduce viral threats.
Changing Perspectives
After spreading across the world at an alarming rate due to human-to-human contact, the coronavirus has altered our perspectives regarding even the simplest daily practices. The COVID-19 virus can be transmitted simply by being in close proximity to others via respiratory droplets, through physical contact such as a handshake, or even by touching surfaces like doors, door handles, and turnstiles. Actions as simple as opening doors and controlling lighting or conference room technologies now look like potential health risks in light of this pandemic. Employees, as well as consumers, now expect the implementation of the most hygienic solutions possible to solve these common issues.
Why It Matters
In facilities where the threat of infection already exists such as in healthcare facilities, touchless technologies have always been a priority. Nearly every facility in every industry is now faced with the same types of precautions, and the reality of limiting contact in spaces accessed by many people each day. As we have seen with COVID-19, some viruses can live for hours or even days on hard surfaces and can be easily transmitted. Solutions that eliminate contact reduce the possibility of transmission and decrease health risks.
Hands-Free Solutions
Fortunately, due to rapid industry advancements there are many affordable and easily implemented hands-free solutions available today. Facilities can implement methods such as automatic doors using proximity sensors, touchless access control, and unlocking doors using an app. Solutions such as Brivo Mobile Pass eliminate the problem of shared keys which are infrequently sanitized but are highly touched. Automatic doors and touchless access control eliminate the need for touching doors and door handles, which even with frequent sanitization are impossible to keep free of germs 100% of the time.  Learn more about your options.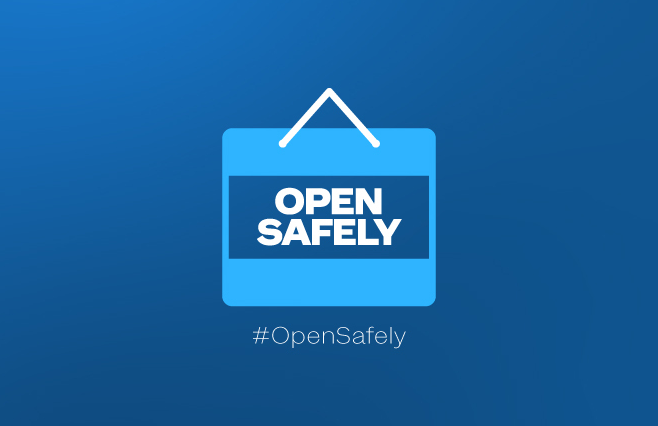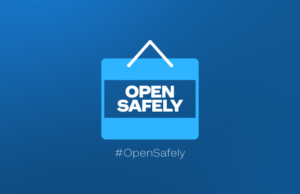 #OpenSafely
Businesses across the country are currently in the process of a slow and cautious reopening. While most consumers are ready to resume life outside of quarantine, the new expectations will drive consumer loyalty. Products once thought of purely in light of increasing security are now expected as tools to help decrease health risks. Sierra Group is committed to helping businesses #OpenSafely by exploring the wide range of product technologies that help increase security and help decrease health risks.
Sierra Group is An Authorized Brivo Integrator
As a united, multi-disciplined service focused company specializing in physical security, we have a unique 360° perspective that gives us the ability to help you meet your specific security needs with laser precision. We are certified Brivo integrators, making their full line of high-quality products available to our customers. 
If you are looking for a security integration and management company or would like to discover the powerful and expanded features offered by BRIVO products, Sierra Group offers the latest innovations in electronic security from Video Surveillance, Access Control, Alarm Systems, and Intercom. Our goal is to help you reach yours.
Learn more about the Sierra Group difference here, or reach out to us at:
Chris Jeske
ESD Manager
818-266-7462 (cell)
1-(888)-880-4949 ext. 230
cjeske@callsierra.com
www.callsierra.com
---