In the world of commercial construction, the costs involved can serve as a stiff challenge for a commercial building contractor.
That can often mean keeping a tight lid on all aspects of the work being performed, with failure to do so serving as a black mark that can negatively color the perception of that firm.
Even for a commercial general contractor, situations can develop that end up impacting the budget on a project.
So every California commercial construction company should be aware of what's involved in limiting such costs in order to avoid those hassles that have the potential to create chaos.
1. Get It Right From the Beginning
One necessary aspect that every commercial building contractor must handle includes getting it right from the outset.
That means investing in the type of architects and other planners that have experience and have a track record of delivering quality work.
Without this fundamental component, the likelihood of annoying changes down the road will be reflected in added costs that can take a toll on your budget.
2. Differentiate Between Needs and Wants
Choosing the right California commercial construction company means having someone with the flexibility to plan for what's required and what's possible.
What that involves is working with your commercial general contractor to assess all of the costs that each option entails and then determine if it's within the framework of the project.
The reason that this is so important is that if changes are made in the middle of that project, you'll end up paying more for that swing than if you had previously locked in a fixed price that's more budget-friendly.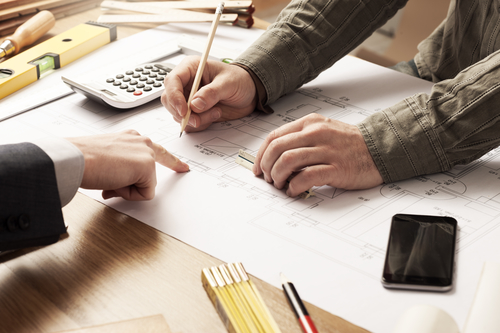 3. Experience Is Always Better
The selection of a company to handle your project can often be financially-based because of the belief that there's little difference in the quality offered.
That can be a huge mistake since not all firms have the background to either envision or implement a project, something that's a part of any detail-oriented company's DNA.
4. Take Advantage of Slow Periods
While the Golden State generally has good weather over the entire year, there are certain stretches where California construction companies will experience a lull in business.
Looking into these off-season periods can be excellent opportunities to lock in a lower price.
The construction company is much more likely to be amenable to offering a discounted price for the same work that they'd be providing during busier periods.
5. Staying Closer to Home
Products that are needed to complete a particular project should be ones that can be found in the United States.
While the patriotic angle sounds great, the reality is that logistical problems from international sources for unexpected reasons can result in delays that can potentially grind a project to a halt.
Delays cost money, which is why this simple consideration makes so much sense.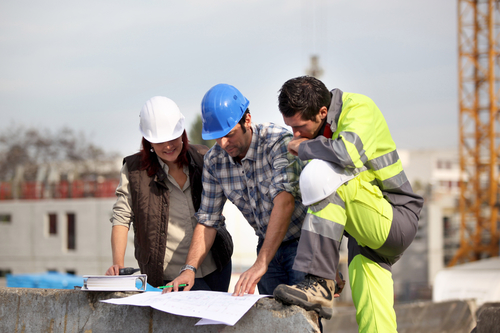 6. The Value of Communication
Simply staying on top of things helps keep a watchful eye on all costs.
To accomplish this, communication has to be an integral aspect of a project because of the value of a contractor being able to use their experience to immediately address concerns before costs start becoming an issue.
Keeping Things Real
Any good commercial building contractor, or commercial general contractor for that matter, never tries to massage balance sheet numbers in a way that offers the client a false sense of security.
Instead, offering full transparency as it relates to expectations on all costs will offer a realistic vantage point for the client to view the firm, which can enhance credibility.

---