Commercial construction is the building of office buildings, warehouses, or retail stores in an urban area. Such a building usually combines different functions like saying the first two floors will be made up of retail stores while the rest of the levels will be offices. In this article, we break down what does bid mean when working in a project.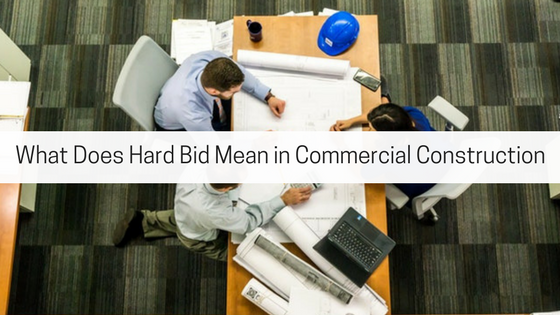 Hard bid, on the other hand, is a term used in commercial construction whereby a project owner hires an architect whose work is to design the desired building. The approved design is then advertised to the public through newspapers, magazines, or television with the aim of drawing interested contractors.
Usually, more than handful contractors reach out to the project owner, each giving an estimated cost that will be required to complete it. The commercial contractor with the lowest price is usually selected to construct the building.
How to Hard Bid a Project to Multiple Contractors
Prequalify your Contractors
The aim of a hard bid is not attracting just any contractor. As a project owner, you not only want to minimize the cost of construction but also desire to have high-quality work delivered.
The trick here is to prequalify your general contractors. There is absolutely nothing wrong with stating what qualities you want. It is expected.
Stating the qualities you want from commercial construction companies enables you to get bids you can compare and contrast against each other.
When prequalifying your commercial construction firms, look at experience, size, and their financial health. Doing so makes the whole process of selecting a single contractor leisurely.
Generate a bid that breaks down the Project
Asking for the final figure does not help to determine which commercial contractor is best suited to do a project. It is crucial to breaking down the prices. Ask the contractors to break down their price by division then scrutinize each bid.
Look at costs per unit and check how contractors assign money. It will tell you which particular part of the project each one of them considers important.
Asking for a bid break down also enables you to understand how you can best adjust a particular one to fit your budget. For example, a specific part may seem entirely unnecessary to you, and the project can be completed without it.
Eliminating it from a bid that was initially expensive can make it quite affordable. However, the elimination must first be agreed upon with the contractor before making the final decision.
Being through with the Hard Bid Presentation
It is advisable to be specific about what you want in the bid. If you want your wall to have a certain thickness or your paintwork to have a certain number of coats, make sure you include that as well. It helps to avoid any disappointments when the project is completed.
Letting the architect know early in advance that the project will be a hard bid is also crucial. He or she will be able to present the plan explicitly in the construction document.
Being precise about what you want even prevents commercial construction companies from coming up with their estimates when preparing their bids. A thorough hard bid presentation helps to eliminate or minimize any change of orders during construction.
Give Bidders Time
A commercial general contractor will require time to come up with a clear, complete, and efficient bid. To do these things, they may need to get clarification from either the architect or project owner.
The two should, therefore, avail themselves for a question and answer session to each interested bidder. The answers will be incorporated in the presentation, enabling the project owner to get high-quality bids.
It is essential also to understand that all this might take a couple of weeks to complete. Being impatient and asking for presentations to be made in the shortest time possible might end up ruining the whole project.
The Lowest Bid is not always the Best
This particular point is essential to those who are not required to take the low bid. The low bid might be attractive in terms of figures, but that does not mean it is the best. Informing the contractors of this fact will increase competition, ensuring only the best bids are presented.
It is advisable to go for the beneficial bid once you are done analyzing them all. Also, ask for any clarifications regarding specific bids for you to be able to make an unbiased decision.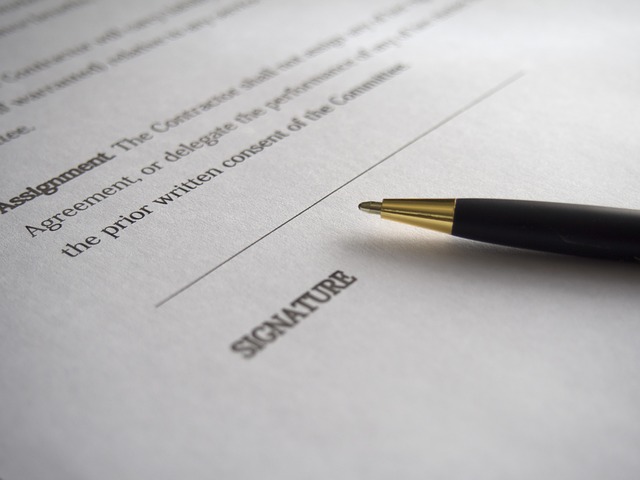 Types of Contracts
A project owner should expect various types of contracts to be presented to him or her. They include:
Guaranteed Maximum Price
It is also known as an open book contract, and people who prefer reduced risks go for this type. The contractor is paid the cost of doing the job plus an agreed amount of profit, but he or she will be responsible for overhead costs.
Stipulated Lump Sum
Such a contract suits well-defined projects only because one specific amount is set and paid to a contractor upon the completion of the project. Here, no significant changes are made once construction commences. Penalties are also charged in case the project extends beyond the agreed time, and incentives paid for those that are completed early.
Lease Leaseback
It usually starts with a pre-construction agreement where the contractor is given more power over the project. He or she works together with the designers and has control over the sub-contractors. The purpose here is to avoid any risks and also guarantee the project owner of getting a high-quality result.
Time and Material
Here, the project owner pays a contractor based on the materials used and the time spent on the project. It is used in cases where it is impossible to present an accurate estimate of the entire cost. Here maximum labor hour per day is agreed on and a labor rate is set.
Hopefully, this guide serves you to understand what does bid mean and how to use it to your advantage. There are numerous commercial contractors found in the country.
Therefore, one has to look up reviews after getting bids to ensure that a particular company has delivered desirable results in the past. Examples of exemplary companies include California commercial contractors and Ground up construction.

---