Under the best of circumstances, few public spaces are more challenging to clean, disinfect, and maintain than the school environment. In light of the Coronavirus, school facility departments are understandably overwhelmed with the task's enormity and complexity. 
As schools begin to reopen, prevention strategies surrounding community transmission of disease is and will continue to be a huge consideration. Creating and maintaining healthier and safer educational environments requires an increased focus on professional cleaning practices and processes as well as the implementation of tools that decrease contact across the campus.
The Importance of Professional Cleaning and Disinfecting Services
An integral part of reopening schools and helping students and staff stay safe is ensuring that the facility is professionally cleaned and disinfected regularly. Many facility maintenance staff are unaware of the difference between cleaning and disinfecting or the proper protocols for achieving each.
Cleaning with detergent and water physically removes dirt and impurities from surfaces or objects, but it does not disinfect germs. Disinfecting works by using specific chemicals and processes to kill germs on environmental surfaces. By killing germs on surfaces after cleaning, it will lower the risk of spreading any infection. Disinfecting solutions come in many varieties and grades of effectiveness, such as general, hospital grade, and more. 
Professional Facility Maintenance cleaning services use the most appropriate supplies and practices to help minimize the spread of infectious diseases and support the maintenance staff in their ongoing commitment to student and staff safety.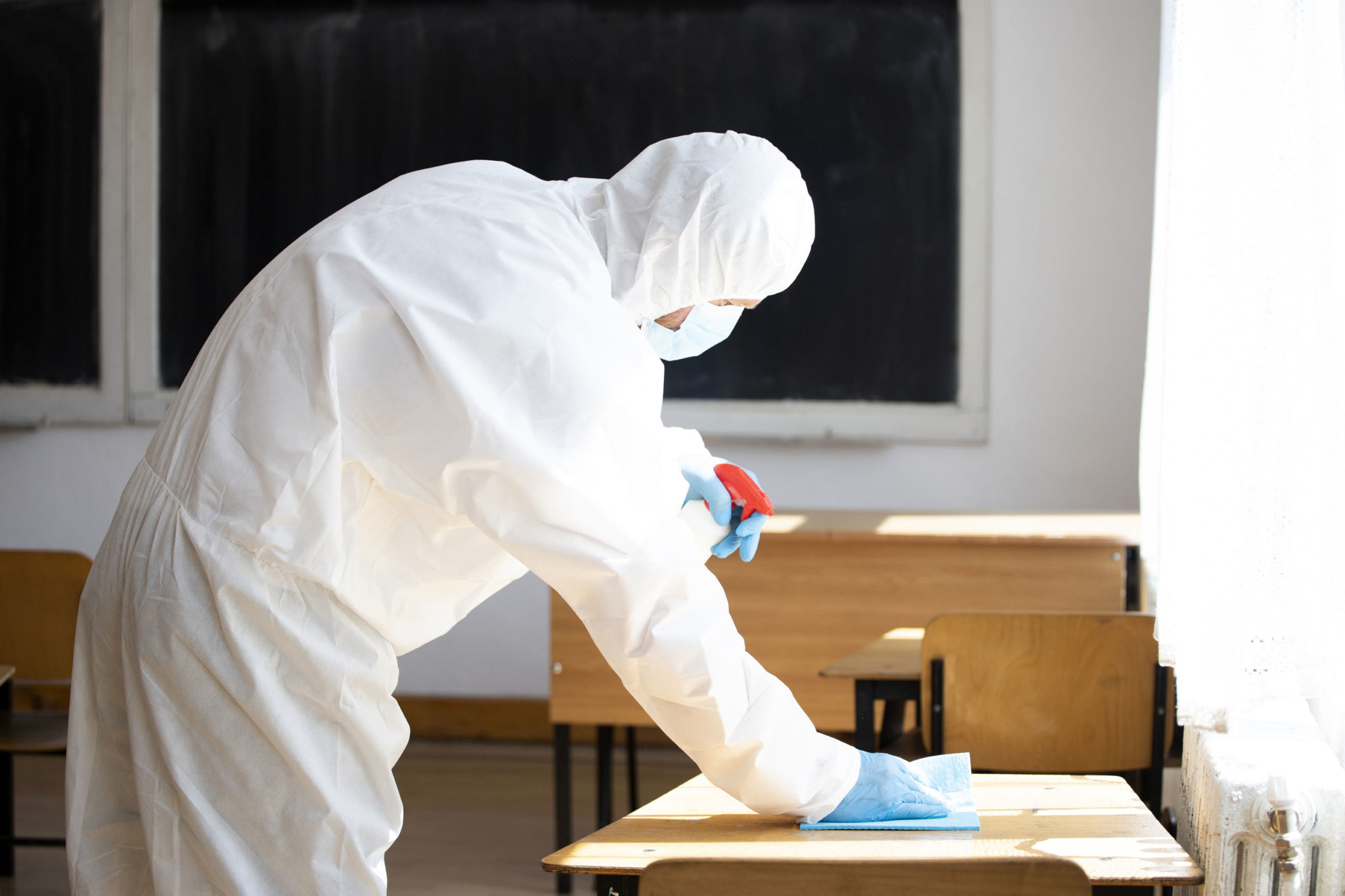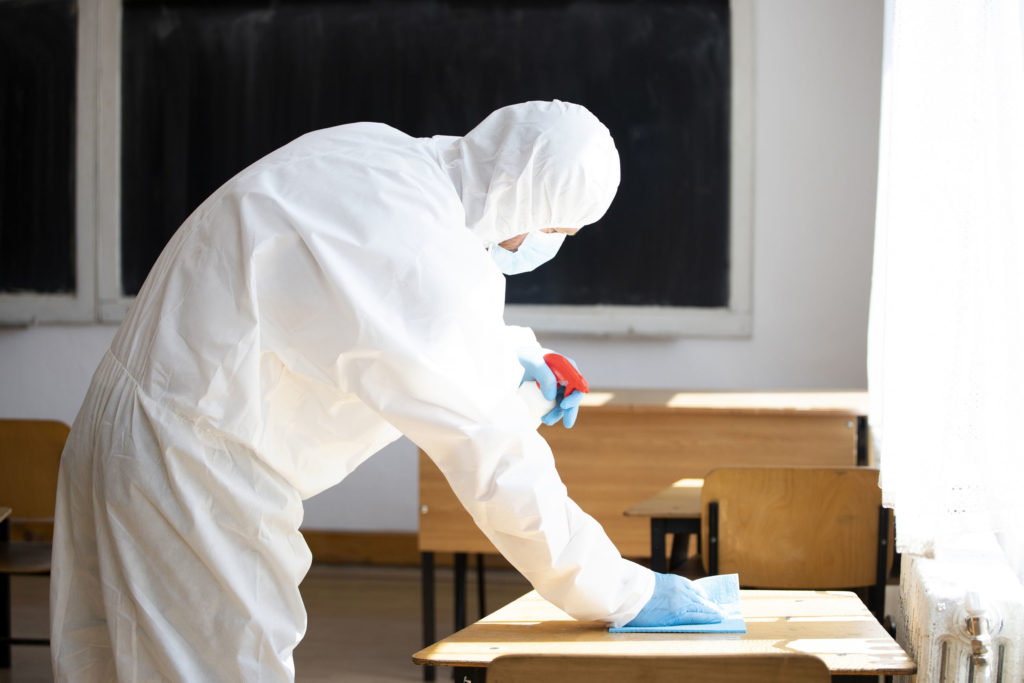 Top Reasons for Hiring Professional Cleaning Support in the School Setting
Professional Facility Maintenance Services already have the necessary equipment and supplies.

Facility Service providers have advanced knowledge of CDC directives and recommendations.

Hiring professional services provides access to additional sanitation processes such as fogging.

Facility Service providers use the highest grade and most appropriate sanitizing products.
Facility Services Aid in Increasing Hygienic Solutions
According to the Centers for Disease Control and Prevention, strictly following hygiene and cleaning guidelines lowers the risk of infection. Professional Facility Maintenance Services support schools with the professional installation of sanitizing stations, partitions, and touchless fixtures for the classroom and restrooms.
Top Hands-free Solutions
Motion sensor faucets

Motion sensor soap dispensers

Motion sensor hand dryers or paper towel dispensers

Motion sensor toilets for hands-free flushing

Hand sanitizing stations
In the school setting, the stakes are high. Creating and maintaining a clean, safe, and healthy environment for students requires the highest levels of skill, consistency, and communication. If you have any questions about cleaning, sanitizing, or retrofitting support, please contact us today.
About Sierra Group
Sierra Group is a service-focused company specializing in Commercial Construction, Electronic Security, and Facility Services. Our highly skilled field technicians offer a wide range of services and are ready to help with projects of all scopes, or with our ongoing preventative maintenance programs. 
When failure is not an option, the most demanding organizations trust Sierra Group to get the job done right.
David Garrison | division manager – facility services | Sierra Group
c 818.434.2918 | f 818.691.0657
Electronic Security  |  Commercial Construction  |  Facility Services
---