The spread of COVID-19, a severe and life-threatening respiratory illness easily spread via airborne particles, has caused many changes in how we approach all facets of facility operations. Opening safely means applying new measures to slow and prevent this virus, and any future viruses, from spreading. This includes the proper maintenance of HVAC systems and promoting proper airflow.
Do Not Suspend HVAC Operations
Concerns of further spreading the COVID-19 virus have caused many organizations to suspend or limit the use of the HVAC systems in an attempt to limit exposure. 
The American Society of Heating, Refrigerating, and Air-Conditioning Engineers, or ASHRAE, does not recommend this practice. They state, 
"Ventilation and filtration provided by heating, ventilating, and air-conditioning systems can reduce the airborne concentration of SARS-CoV-2 and thus the risk of transmission through the air. Unconditioned spaces can cause thermal stress to people that may be directly life-threatening and that may also lower resistance to infection. In general, disabling of heating, ventilating, and air-conditioning systems is not a recommended measure to reduce the transmission of the virus."
Proper Commercial HVAC Maintenance and Use Can Help Slow Viral Spread
A commercial HVAC system can be used as a tool in sanitizing a facility as well as helping slow viral spread. Consider these maintenance procedures:
Add UV Light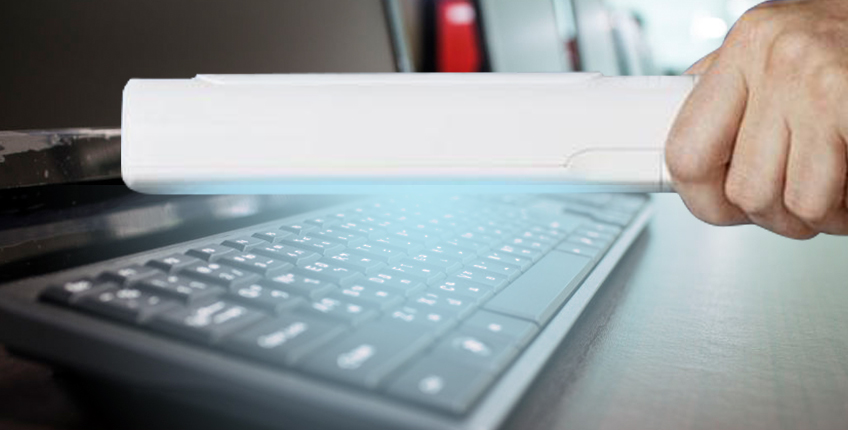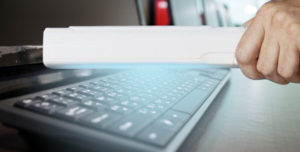 Though testing is in the early stages, some testing suggested that UV light might kill Coronavirus. According to the US Centers for Disease Control and Prevention, "Vaporous hydrogen peroxide, ultraviolet germicidal irradiation, and moist heat are the most promising decontamination methods" for COVID-19. UV lights are commonly used for germicidal purposes in healthcare facilities, restaurants, and grocery stores, and have been shown effective in sterilizing HVAC systems. 
Apply Negative Air Pressure
Run the exhaust systems to produce a negative air pressure, bringing outdoor air into the building. This promotes proper air circulation and prevents air particles that may contain the virus from staying in one place. 
Use In-Duct Humidifiers
While many bacteria and viruses have an extended life in moist (or very dry) environments, using the HVAC system to temporarily increase humidity can aid in the sanitation process. Increasing the humidity weighs down the air particles causing them to settle on the hard surfaces, such as floors and desks, for a quick and more effective sanitation process.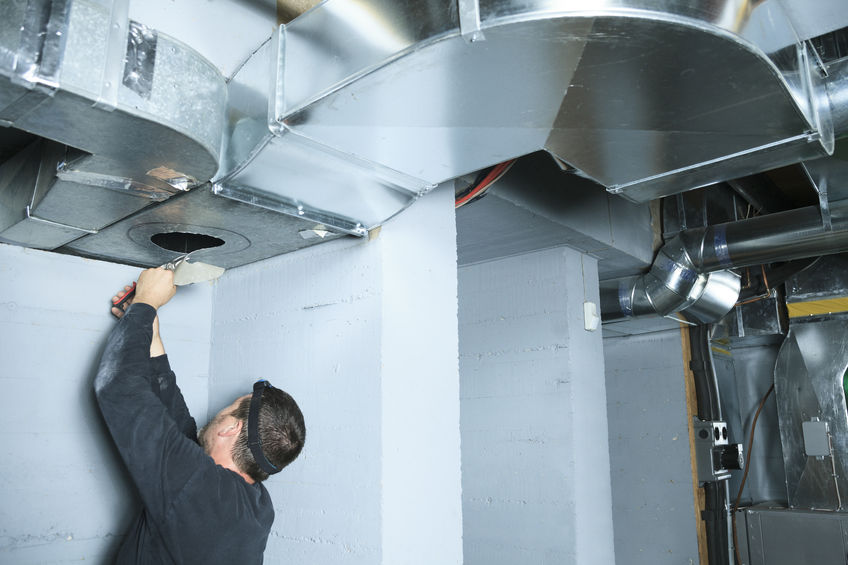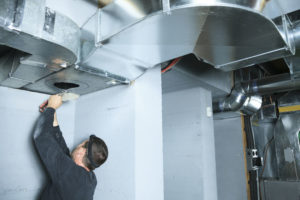 Flush the Air
Another option in using the HVAC system in promoting healthier air quality is flushing the air in the building. This process requires a professional technician to open the dampers and force the indoor air out. 
Change the Filters
While no filter (even HEPA filters which capture particulates down to 0.3 microns) is able to catch or filter the Coronavirus (which is 0.1 microns). However, a clean filter can catch many other contaminants as well as any infectious viruses that may be attached to and "riding" other particles, such as dust. Clean filters certainly aid in improving indoor air quality. 
Clean the Coils and AHU
Even in the absence of COVID-19, the proper sanitation of HVAC systems is critical in preventing the spread of mold and other airborne contaminants as well as increasing the efficiency of your system. Some of the most critical components are the coils, grills, registers, and the Air Handling Unit, or AHU Cabinets.
Trust Sierra Group
Whether re-opening your facility after a prolonged closure or adjusting to summer temperatures, regular HVAC maintenance is an important part of creating a healthy indoor environment. As a multi-disciplined service focused company specializing in facility maintenance, we have a unique 360° perspective that gives us the ability to help you meet your specific facility needs with laser precision. 
When failure is not an option, the most demanding organizations trust Sierra Group to get the job done right. 1-888-880-4949
Electronic Security  |  Commercial Construction  |  Facility Services
---