Let our professionalism & comprehensive scope be your secret asset
Gain an edge with the perfectly functioning enterprise
For more than 25 years, Sierra Group has been leading the pack in commercial building maintenance in the wider San Francisco area. With a cutting-edge approach that enables our clients to ensure the smooth functioning of their enterprises, we have the knowledge, technology, and personnel to keep your operation running without a hitch. As one of the premier facility management companies in California, we utilize our prominent position to cherry-pick the best specialists on the market and the finest equipment needed to deliver a high-end service to our treasured clients.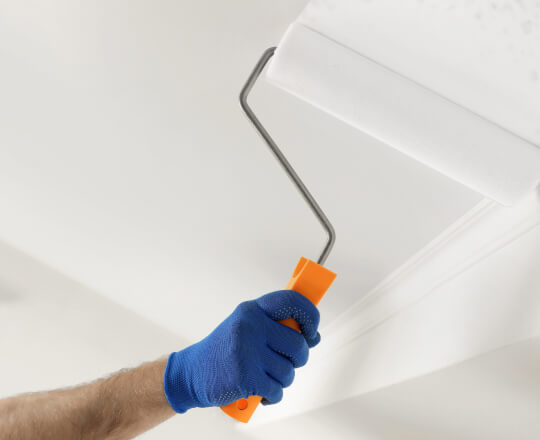 Innovative commercial building maintenance in San Francisco
All members of our team are selected through a nationwide background-checking process that pays special attention to their record, skill, motivation, and ability to deliver on a constant basis. We train and periodically evaluate all our personnel to ensure they stay at the forefront of the latest innovations and developments in the field of facility management and maintenance services.
From just right solutions for medium-sized and fast emerging players to enterprise level solutions for the foremost companies in the country, we are well-equipped and ready to keep your corporate offices, manufacturing plants, warehouses, credit unions, banks, healthcare and educational institutions, transportation companies, and hospitality and entertainment businesses in San Francisco running smoothly and efficiently.
Partner with us to streamline your daily operation
If you opt to entrust us with your commercial building maintenance and facility management, our attentive and meticulous professionals will devise and implement a uniquely tailored program that will take into account the various needs and challenges of your business in San Francisco and furnish you with a comprehensive service package, including:
Servicing of facility hardware
Detailed recommended work reports
Taking care of your banners
Removal of graffiti and wall painting
Cable control for automated applications & systems
Fixing routine electrical & plumbing problems
Sorting out interior & exterior lighting issues
Dealing with T-Bar, ceiling & tiles
Comprehensive service visit details
Your everyday business-specific tasks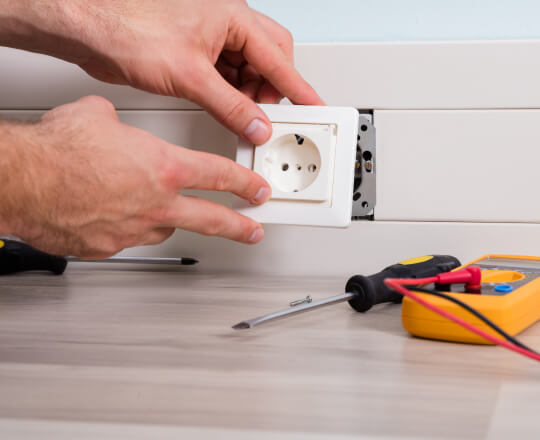 How can our commercial building management & maintenance boost your business in San Francisco

First, we meet the demands of your enterprise

Then we start devising a detailed plan

Our experts turn the blueprints into reality

You can reap the benefits of our unique approach
Our dear clients relate their experience of working with us
Unbelievable support and effort, we truly appreciate your personal commitment to overcome each obstacle for us.
Excellent and thank you for all your hard work. It was a difficult project from the start to the end.
Everything went great and your technicians are fast and professional.
Thanks so much for everything you do for us.

Warner Bros

Wescom Credit Union

Bank of the West

Easter Seals
View All Testimonials
Frequently Asked Questions
Commercial building maintenance services play a key role in preventing downtime and loss of workdays, optimizations of automated systems and equipment, adherence to safety and health standards and regulation, and upkeep of the facility in San Francisco to ensure its longevity and sustainability.
Whereas facility management takes a long-term approach trying to foresee the future challenges, opportunities, and risks attached to the working space, commercial building maintenance is concerned with day-to-day needs and issues that need to be addressed to ensure the maximization of the organization's potential and goals.
The leading professionals in commercial building management rely on their ability to predict, mitigate, and solve problems through effective allocation of financial and human resources. Their greatest hallmarks are leadership and communication skills, an eye for detail while keeping in mind the bigger picture, and the ability to coordinate the people who are under their wing.
While preventive facility maintenance utilizes scheduled inspections and preventive services to stop potential problems from appearing, corrective deals with issues that are already manifest and try to address them in a swift and effective manner, or mitigate against their impact to minimize the disruption to the everyday workflow. Predictive commercial building maintenance tries to foresee problems before they arise through data analysis and take measures to stop them from happening in the first place.