Unleashing the full potential of your operation
With over two decades of excellence, we'll lead your business to brilliance
Established in 1996, Sierra Group remains a leading provider of expertise-based commercial building maintenance and management services in Oakland and across Alameda County. Our skilled technicians are trained and equipped with the latest industry knowledge and tools, ensuring that every task we undertake is carried out with an eye for detail, and your best interest in mind. With our array of fully customizable solutions and expertise spanning 25+ years, you'll be able to rest easy, knowing your facilities will receive the highest standard of care, safeguarding your investment and positively impacting your bottom line.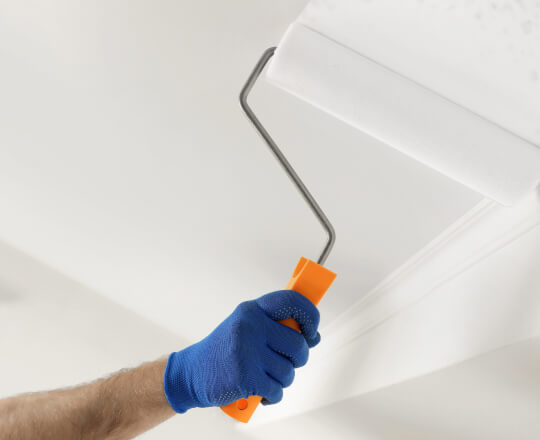 We maintain. We manage. You're succeeding.
Over the course of our existence, we extended our comprehensive solutions to a diverse range of industries, from federal, state, and educational institutions, to hospitality and amusement establishments, all the way to manufacturing and distribution. Our team is renowned for its ability to seamlessly adapt to the needs of a specific industry, ensuring that every aspect of the operation is managed to the fullest. When you take advantage of our commercial facility maintenance and management services, you can rest assured that we'll be bringing the same dedication and vigor to your operations in Oakland, fueling your success and elevating your business to new heights.
Facility management & maintenance services in Oakland that complement your needs
From routine facility maintenance to complex repairs, our team is dedicated to upholding the integrity of your premises and enhancing its overall performance, to your ultimate benefit. Our seasoned team coordinates every project with unparalleled precision, ensuring that no detail is overlooked, regardless of the service provided:
Interior/exterior lighting maintenance;
Facility hardware upkeep;
Essential electrical/plumbing fixes;
Ceiling tile maintenance/replacement;
Cable organization/management;
Paint retouching/graffiti removal;
Tailored task solutions for your business needs.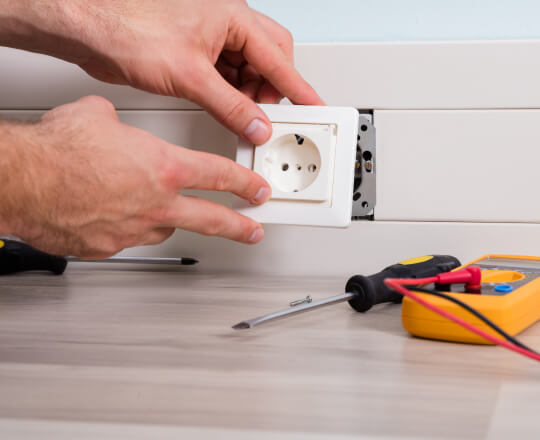 Explore the process that makes our commercial facility management services so effective

Discuss your needs with our staff

Our team will develop an extensive plan

Our experts put the plan into motion

You reap all the benefits, with zero hassle
Why we're the first choice for business owners throughout Oakland and Alameda County
Unbelievable support and effort, we truly appreciate your personal commitment to overcome each obstacle for us.
Excellent and thank you for all your hard work. It was a difficult project from the start to the end.
Everything went great and your technicians are fast and professional.
Thanks so much for everything you do for us.

Warner Bros

Wescom Credit Union

Bank of the West

Easter Seals
View All Testimonials
Frequently Asked Questions
Additionally, you want them to be a proactive problem solver with excellent communication skills, backed by an extensive understanding of building systems and maintenance procedures. Finally, they should be adept at managing multiple teams, as well as prioritizing tasks to ensure smooth operations.
Hard FM includes physical aspects of running the facility, such as building systems, equipment, and infrastructure maintenance.
Soft FM deals with non-physical (i.e. personnel) aspects, like administrative tasks, health and safety protocols, and space planning.
In some situations, they may also handle tasks such as troubleshooting, responding to emergencies, and coordinating with other team members to address maintenance needs.
Typically, commercial building maintenance services include (but aren't limited to) tasks like electrical and plumbing repairs, painting, and addressing any issues that may arise to ensure a safe, functional, and aesthetically pleasing environment for occupants and visitors.
Additionally, our solutions aren't limited to Oakland or Alameda County alone. We introduce the same reliability and accuracy throughout the region, so you can turn to us for detail-oriented facilities maintenance in Concord or functionality-focused commercial building management in San Mateo. Contact us today and let us work toward your success together!