Empowering your success with ingenious solutions.
Supporting our clients' success since 1996
For close to 3 decades, Sierra Group has been a beacon of excellence delivering commercial facility maintenance and management services in San Jose and throughout Santa Clara County. Our commitment to delivering exceptional results, combined with proven methodologies and detail-oriented project execution, has solidified our position as the leading service provider in the market. Today, we're placing all those decades of experience and expertise at your disposal. We're here to help you elevate your operations through unmatched solutions that can meet even the most rigorous industry standards.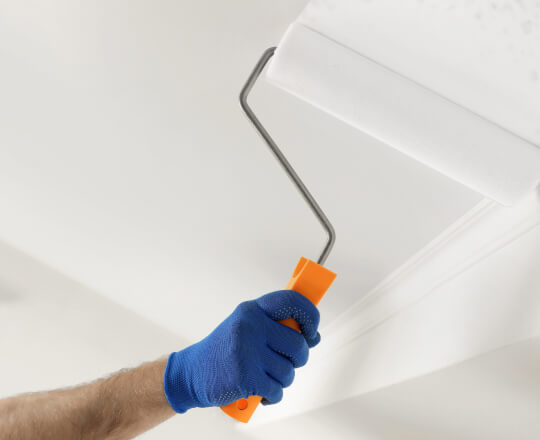 We're taking facility management & maintenance to the next level
As a client-focused quality-driven company, we're taking all the steps necessary to stay at the forefront of industry advancements. Our approach is being updated with the latest techniques and technologies on a regular basis, and we invest heavily in our staff's training and equipment. This not only enables us to handle your commercial building's maintenance and management requirements efficiently but, also, to cater to a diverse range of institutions and industries across San Jose. From distribution and hospitality companies to federal, state, and educational facilities, manufacturing plants, and even amusement parks, relying on our solutions is a surefire way to enhance your operation.
Tailored solutions, high-end results
We acknowledge the fact that every industrial property is unique, and so are its needs, which is why we adopt a versatile, flexible, and all-encompassing approach to commercial building maintenance and management services in San Jose. Our offering is designed to keep every aspect of your facility at peak performance and include:
Interior & exterior lighting upkeep;
Facility hardware maintenance;
Minor electrical and plumbing repairs;
Ceiling tile & T-bars servicing/replacement;
Cable management & control;
Painting refreshment & graffiti removal;
Customized business-specific task solutions.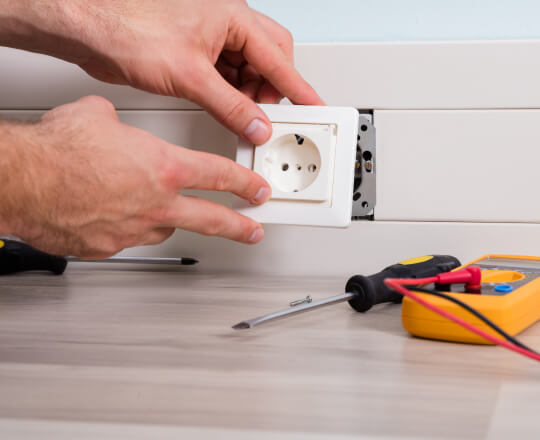 Our streamlined approach to commercial building management services ensures optimal performance, at all times

Communicate your specific needs

Experts will devise a tailored strategy

Our adept staff implements the changes

Your facility operates at its peak
See why we've been the top choice of so many for so long
Unbelievable support and effort, we truly appreciate your personal commitment to overcome each obstacle for us.
Excellent and thank you for all your hard work. It was a difficult project from the start to the end.
Everything went great and your technicians are fast and professional.
Thanks so much for everything you do for us.

Warner Bros

Wescom Credit Union

Bank of the West

Easter Seals
View All Testimonials
Frequently Asked Questions
It involves tasks that keep commercial properties and spaces functioning optimally, ensuring the safety and comfort of occupants or users. Commercial maintenance covers a wide range of activities, from electrical and plumbing repairs to lighting upkeep, and general facility management tasks.
However, the specific set of services may vary from provider to provider, which is why it is highly recommended to research commercial building maintenance companies in San Jose before hiring to ensure their solutions meet your exact needs.
On the other hand, facility management focuses on optimizing resources, managing services, and creating an environment conducive to the organization's goals and objectives. It includes not only maintenance but also strategic planning, coordination, and oversight of all aspects related to the efficient and effective functioning of a facility.
In San Jose and throughout Santa Clara County, these entities take on the responsibility of overseeing and ensuring the smooth operation of a facility, which may include facility management services like maintenance, repairs, cleaning, security, space planning, energy management, and more.
Some key aspects of the role include:
Assets preservation: Maintaining and protecting physical assets such as buildings, equipment, and infrastructure.
Downtime prevention: Conducting regular inspections and proactive maintenance to minimize unplanned downtime.
Ensuring safety: Identifying and addressing potential safety hazards to safeguard occupants and visitors.
Performance optimization: Ensuring equipment and systems are in top condition to maximize their efficiency and lifespan.
Cost control: Balancing maintenance efforts to optimize costs while achieving desired facility performance.
Our expertise is available beyond Santa Clara County, so you can rely on us whether you need comprehensive facilities management in Oakland or meticulous commercial building maintenance in Concord. Reach out to us today and discover the difference we can make!