Explore the perks of working with our team
Our facility maintenance service can ensure your property is in optimal condition
Boasting over two and a half decades of industry experience, Sierra Group is strongly dedicated to delivering reliable and extensive facility management and maintenance services across Irvine and beyond. We highly customize our programs to create detailed and efficient solutions which encompass a broad selection of services at fair prices. Our diligent professionals employ proven techniques and first-rate equipment to ensure your facility's optimal performance. Lean on our committed staff to cater to the specific needs and requirements of your building.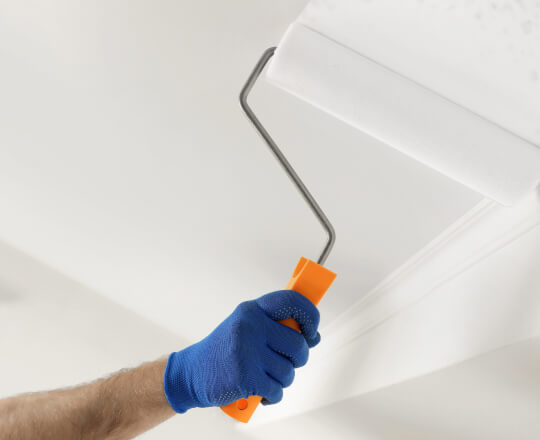 Our capable crew ticks all the boxes
Our dedicated team of skilled and experienced experts delivers high-quality commercial building maintenance services to numerous businesses across Irvine. The scope we serve encompasses educational, federal, and state institutions, manufacturing plants, discrete or high-profile businesses, discrete and high-profile properties, hospitality, shipping, and distribution companies, amusement parks, and more. We'll always provide you with a meticulous service visit report and a list of other recommended work. Moreover, we can manage your existing vendors and give you access to ours.
Opt for a dedicated facility management company in Irvine
We'll work with you to create a personalized plan that fits the unique management needs of your commercial building. You'll be assigned a meticulous project manager who will coordinate operations and make sure everything is in accordance with the plan. We'll carry out:
Hanging & replacing banners
Cable management
Minor electrical & plumbing
Exterior & interior lighting
Graffiti removal & touch-up painting
Replacement of ceiling tiles
Specific & unique tasks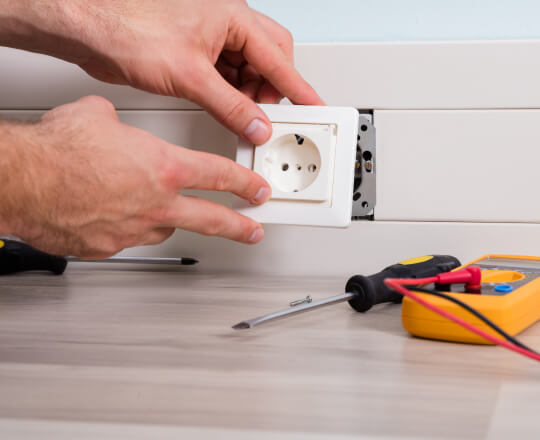 Keep your property fully functional

Let us learn about your needs

We create a personalized solution

Our diligent crew performs the tasks

Your property keeps operating impeccably
Our 5-star ratings speak for our quality
Unbelievable support and effort, we truly appreciate your personal commitment to overcome each obstacle for us.
Excellent and thank you for all your hard work. It was a difficult project from the start to the end.
Everything went great and your technicians are fast and professional.
Thanks so much for everything you do for us.

Warner Bros

Wescom Credit Union

Bank of the West

Easter Seals
View All Testimonials
Frequently Asked Questions
Commercial building maintenance services in Irvine also include tasks like cleaning, landscaping, and waste management. By effectively managing and maintaining your property, you can provide a conducive and well-maintained environment for your business and support the longevity of the infrastructure.
Preventive facility maintenance services focus on scheduled inspections and tasks to prevent equipment failures. Corrective maintenance involves addressing issues and repairing equipment after a breakdown or malfunction. Predictive facility maintenance utilizes data and analysis to anticipate and address potential equipment failures before they occur, minimizing downtime and maximizing efficiency.
This can involve tasks such as checking electrical wiring and connections, inspecting plumbing fixtures, servicing HVAC systems, testing emergency generators, and maintaining fire safety equipment. Additionally, commercial building preventive maintenance can include routine tasks like roof inspections, pest control, and maintaining the exterior of the building to prevent deterioration and ensure a safe and functional environment at your property in Irvine.
This includes developing maintenance schedules, budgeting for repairs and replacements, coordinating contractor services, implementing energy-saving measures, ensuring compliance with regulations and safety standards, managing space utilization, overseeing security measures, and addressing emergency preparedness. Additionally, they should stay updated on technological advancements relevant to facility management.