How we can serve your construction needs
Add a new dimension to your business with our commercial general contractors
Whether you need a stylish retail space, an efficient warehouse, or an elegant restaurant or wine bar, Sierra Group is the dependable commercial construction company in Orange County that can help you realize your project from conception through completion. With a skilled team in your corner, the latest in technology and equipment, and avid mileage behind us, we offer all ingredients under one roof to ensure a solid foundation for your building project.
From an exacting development stage and tight control over the procurement process to active supervision and a firm grip over the allocated budget, we understand the importance of on-time delivery, workplace safety, and efficiency. Take advantage of our retail, T.I., bank and credit union branch, industrial, or retail construction service, and let's take the next steps toward your success hand in hand.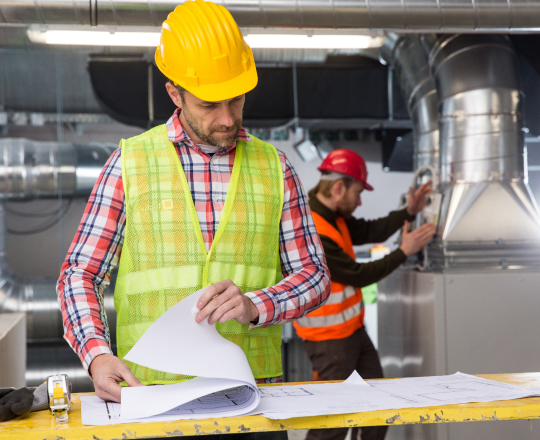 We're constantly building on our distinguished reputation
Since we place great emphasis on populating our team with professionals who are truly the best of the best, our recruitment strategy leaves nothing to chance. We conduct strict vetting and in-person interviews to meet the person behind the CV. This scrupulous approach made us one of the very few commercial construction contractors in Orange County that can pride itself on a tight-knit team that fosters diligence, flexibility, and skill.
Our commitment to ensuring that each aspect of our operation is second to none extends beyond the people we employ to all facets of our commercial construction. We carefully source the materials we use, have a longstanding partnership with reputable brands, and adhere to the latest industry standards and practices.
Why we're the #1 construction management contractors in Orange County
Forefronting the industry for 28+ years
Tight control over budgets and deadlines
Insured, licensed & bonded workforce
Proactive management & supervision
Streamlined methods that guarantee efficiency
Always open to customization & a personal touch
No compromises with quality & safety
Renowned reputation & content customers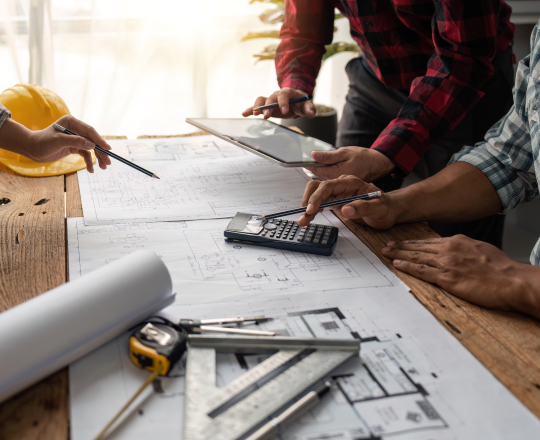 What you can expect from our commercial construction service

Site & cost feasibility analysis

Fast track and collaborative design-build programs

Pre-lease & purchase conceptual budgets

Special projects division for small & unique projects
Here's what our previous clients wanted to impart
Unbelievable support and effort, we truly appreciate your personal commitment to overcome each obstacle for us.
Excellent and thank you for all your hard work. It was a difficult project from the start to the end.
Everything went great and your technicians are fast and professional.
Thanks so much for everything you do for us.

Warner Bros

Wescom Credit Union

Bank of the West

Easter Seals
View All Testimonials
Frequently Asked Questions
The job of a retail construction management contractor is to plan, implement, and oversee the construction of commercial spaces like stores, supermarkets, malls, restaurants, drugstores, and other brick-and-mortar selling points. Through his supervisory role, he is tasked with ensuring adherence to safety regulations, design specifications, and building codes.
Besides building structures like power plants, refineries, warehouses, factories, solar wind farms, and petrochemical installations, it also deals with reparation, renovation, installation, maintenance, and improvement of existing edifices.
Whether industrial, retail, or commercial, general contractors charge their services in terms of the percentage of the project's total construction costs. While it's not uncommon in certain large or demanding projects for the percentage to go as high as 25% and even more, the usual cost of commercial construction services in Orange County is somewhere between 10 and 20 percent, depending on numerous factors.
Even though in some cases on-time project completion or safety standards may be the most important factors, people tend to make the mistake of giving too much credence to these two aspects when evaluating competing offers from general contractors.